Rentel OSS Topside on Its Way to Belgium
The topside for the Rentel offshore substation left the Saint-Nazaire Port last night and is now sailing to Belgium.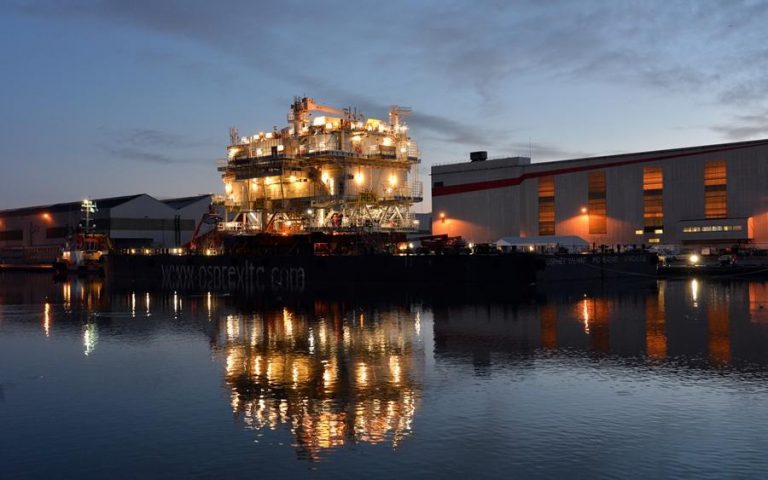 The offshore installation of the 1,200t topside, consisting of a large steel building with four deck levels, is scheduled for mid-January.
The topside was loaded onto a barge last week and will be put on top of the foundation GeoSea installed in September 2017.
DEME, with its subsidiaries GeoSea and Tideway, is the Engineering, Procurement, Construction and Installation (EPCI) contractor for the 309MW project and one of the shareholders in the Rentel NV consortium.
The offshore substation was built by STX France, who won the EPCI contract at the beginning of 2016.
The Rentel offshore wind farm, scheduled to enter full operation by the end of 2018, will comprise 42 Siemens 7.35MW wind turbines.
---
Updated to state offshore installation is scheduled for mid-January, according to a press release from DEME.