Dutch Offshore Wind Project Attracts Major Investor
Private market investment managers, Partners Group, has signed an agreement to join the Blauwwind consortium developing the Borssele III & IV offshore wind farms as an equity investor on behalf of its clients.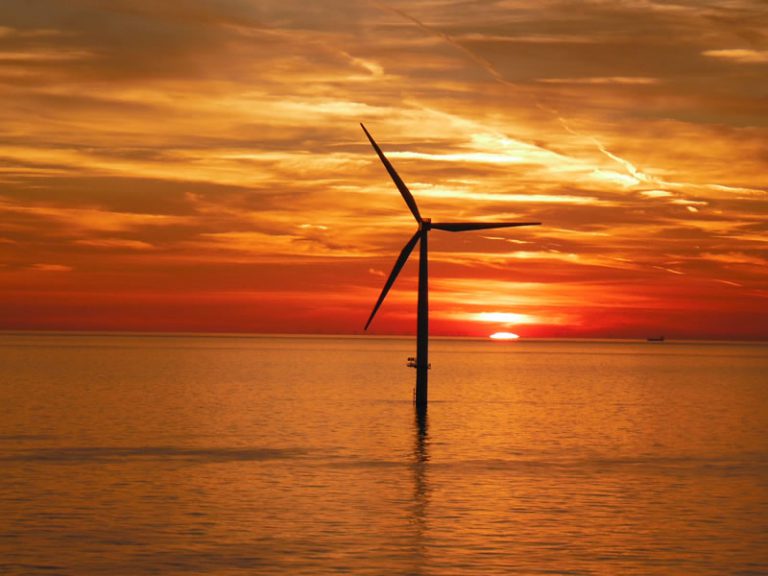 The agreement is the outcome of a planned assessment by consortium partners Shell, Diamond Generating Europe (DGE), a fully owned subsidiary of Mitsubishi Corporation, and Eneco Group on how to best fund the Borssele III & IV project.
"Renewable energy continues to be a transformative trend within the infrastructure asset class and an important component in the future energy security of many countries. With the Dutch government committing to receiving 16% of its energy production from sustainable sources by 2023 as part of a National Renewable Energy Action Plan, we believe the Borssele project is both timely and critical in helping the country achieve that aim," Brandon Prater, Partner, Private Infrastructure, Partners Group, said.
The Borssele III & IV project is currently owned by Shell (40%), DGE (30%), Eneco Group (20%), and Van Oord (10%).
Following the completion of the agreement, Partners Group will control a 45% share in the project, with Shell controlling a 20% stake, DGE a 15% stake, and Eneco and Van Oord a 10% stake each.
Shell and Eneco Group will also each purchase half of the renewable electricity production of Borssele III & IV once operational.
Mark Gainsborough, Executive Vice President, New Energies at Shell, said: "We have consistently called for offshore wind energy at scale in North West Europe, and want to be an active player in this. We are bringing to bear our experience with large integrated projects at scale and expertise in working offshore. Bringing in Partners Group allows us to free up capital to invest in new projects in future."
The Blauwwind consortium secured the rights to build the Borssele III & IV wind farms in the Dutch North Sea in December 2016.
The wind farms, located 22 kilometres off the coast of the province of Zeeland, will have a combined capacity of up to 740MW and will feature MHI Vestas wind turbines.
In October 2017, Blauwwind and TenneT signed grid connection agreements for the wind farms.
The Borssele III & IV project represents the second of five planned wind farms off the Netherlands, all expected to be operational by 2023.
Kees-Jan Rameau, Chief Executive Growth Officer at Eneco Group, said: "It's quite common to enhance the financing structure of a capital-intensive project like Borssele III/IV along the way. Each existing consortium partner remains equally committed to the realization of this project. Eneco has signed up for 50 percent of the future power production of Borssele III/IV. The success of this project will therefore enable Eneco to provide even more green and locally generated power to businesses and consumers in The Netherlands."