Korea South-East Power Inks 600MW Offshore Wind Deal
South Korean energy company Korea South-East Power (KOEN) has signed a Memorandum of Understanding (MoU) to build a 600MW offshore wind farm off the Wando Island as part of the Jeonnam Wando Island 5GW Wind Power Generation project.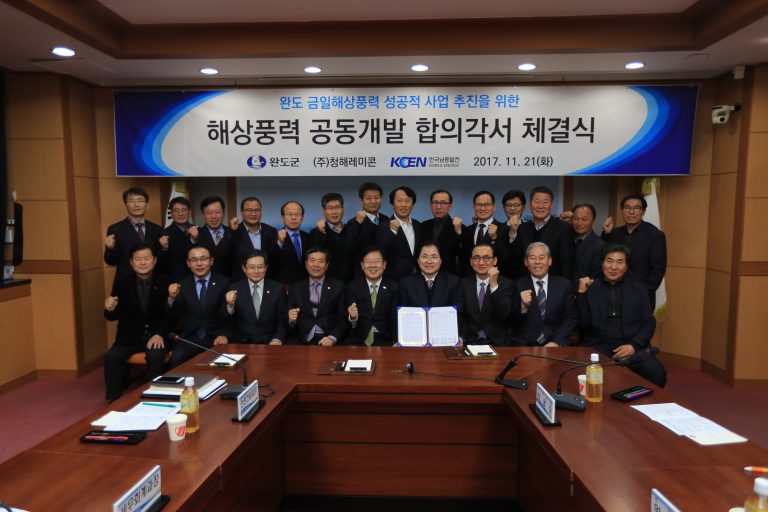 The new offshore wind farm project will contribute to South Korea's goal of generating 20% of its energy from renewable sources by 2030, as well as to the Jeonnam province's goal of having 5GW of operating wind capacity.
KOEN said that the wind farm will be located off the south coast of the Wando Island, but provided no further details on the project.
In December 2016, the Wando County and KOEN established a partnership to jointly develop renewable energy projects in the region. The partners have since worked on feasibility studies for the development of the offshore wind as well as on assessing the site conditions in the region.
Earlier this month, KOEN officially opened South Korea's first commercial offshore wind farm, the 30MW Tamra offshore wind farm off the Jeju Island.