HMB Lintec Secures Crane Contracts for German Offshore Substations
HMB Lintec marine GmbH has signed contracts for the supply of pedestal offshore cranes for three offshore substations located in German waters.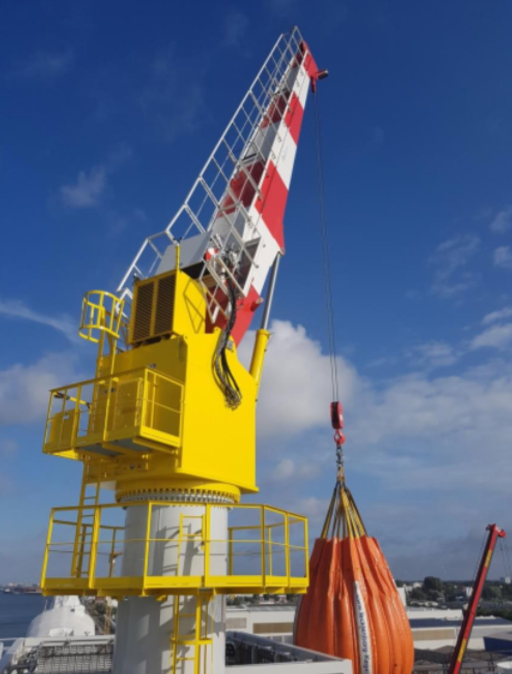 HMB Lintec marine GmbH will deliver pedestal cranes for the substations connecting the 111MW Nordergründe, the 396MW Merkur, and the 497MW Hohe See offshore wind farms to the German grid.
All three cranes are certified and built under the supervision of the DNV GL. The main cranes are pedestal cylinder luffing type and designed according to EN 13852:1 norms. All cranes are equipped with AOPS/MOPS, Constant Tension System and man-riding functionality.
The pedestal crane on the Nordergründe substation, situated close to the German coast, is capable of lifting material up to 15t at 18m outreach.
Merkur's DolWin3 substation will operate a HMB Lintec marine crane operating loads of 8,5t at 29m outreach.
Hohe See will be connected to the German high voltage grid via the substation BorWin3. The substation will be equipped with a HMB Lintec marine crane of SWL 17t at 25m outreach. Additionally HMB Lintec marine delivered various smaller cranes for man riding e.g. 2t SWL on 5m and service cranes for servicing the machinery onboard the platform.