James Fisher Gets Busy at Galloper OWF
With foundation installation underway at the Galloper offshore wind farm, James Fisher Marine Services (JFMS) entered a busy year at the site by deploying a three-man emergency response team in support of the works, as part of a contract signed in February 2016.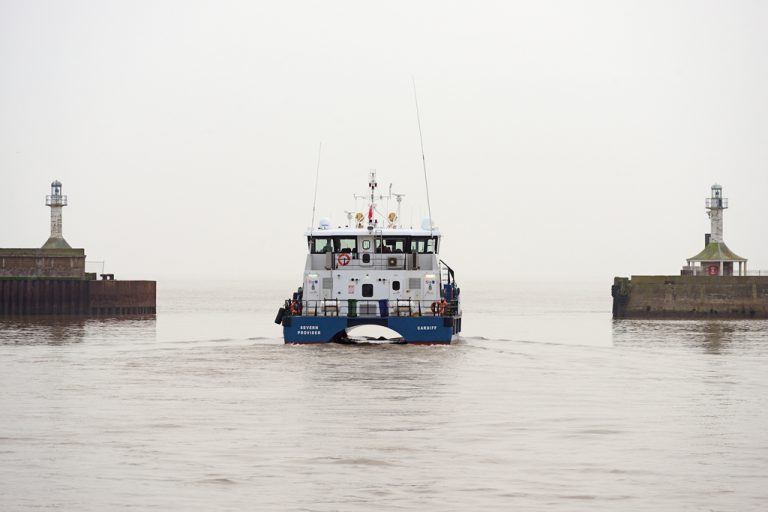 The company is supporting various aspects of construction, including the Offshore Construction Coordination Base set-up in Lowestoft, quayside co-ordination, marine co-ordination, marine management systems, vessel refuelling, emergency response teams, subsea services, guard vessel and CTVs.
In order to avoid peak road traffic times, the CTV daily trips are planned in advance with the Port of Lowestoft, the company said.
The emergency response team (ERT) and the crew transfer vessel (CTV) Severn Provider are on hand to provide emergency medical treatment and rescue assistance in the event of an incident. The Severn Provider is also aiding the on-site teams by transporting cargo and personnel to and from the offshore construction base.
David Smail, project lead at JFMS said of the latest advances at Galloper: "2017 will be a very busy year for the Galloper project, particularly offshore, as the turbine foundation installation continues, array cable work commences, and the installation of the 6MW Siemens turbines gets underway. The JFMS team is delighted to be involved in this great project and we have ramped up our operations, personnel and locations in response – here's to an exciting few months!"
innogy SE is leading the development and construction of the 336MW wind farm on behalf of the project partners, UK Green Investment Bank (GIB), Siemens Financial Services and Macquarie Capital.