Northern Offshore Services Takes Delivery of M/V Defender
Denmark's Northern Offshore Services AS (NOS) has taken delivery of the fifth in line of the D-Class series windfarm service vessels (WSVs), M/V Defender, which is certified to carry up to 24 offshore wind technicians.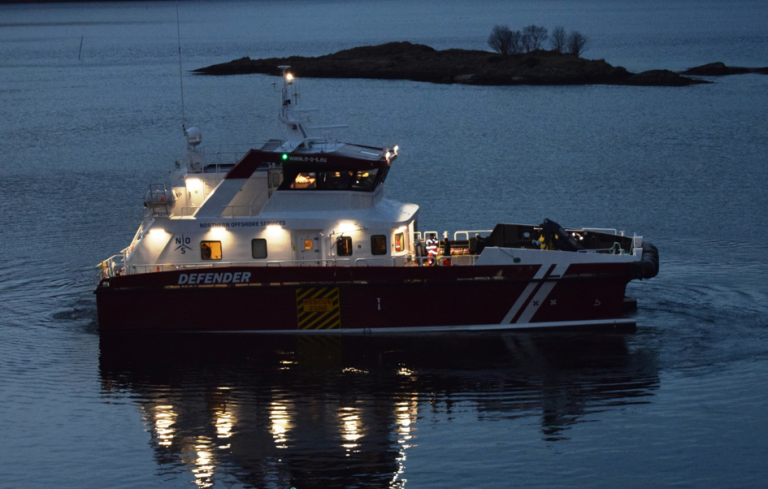 The vessel was delivered from Grovfjord Mek Verksted yard in Norway on 21 December, where Defender's sister vessel, M/V Doer, is currently under construction.
Under the contract, NOS can exercise options to construct two additional D-Class WSVs at the Norwegian yard.
In August 2016, the company's fourth D-Class WSV, M/V Detecter, became the first Danish-flagged vessel of its kind certified by the Danish Maritime Authority to carry up to 24 offshore wind technicians.
Up to that point, transport of offshore wind technicians in Denmark had been considered as 'transport of passengers' due to a traditional distinction between passengers and crew members.
Under the old definition, the Danish regulatory authorities required such vessels to be approved as passenger vessels with associated stricter requirements for the construction of the vessel and the safety equipment onboard.
This practice had been changed with the approval for Detecter to carry 24 offshore wind technicians.
As a precondition for vessels such as Detecter and Defender to be approved for transport of offshore wind technicians, the technicians must have the required maritime safety education and have a certificate attesting that they have sufficiently strong physique.
The certification marked the initiation of a new practice in Denmark, which gives Danish shipping the same opportunities as its competitors from Germany, according to the Danish Shipowners' Association.