Vroon Orders Barge Master Gangway for VOS Start
Vroon will equip its new walk-to-work vessel VOS Start with a Barge Master Gangway.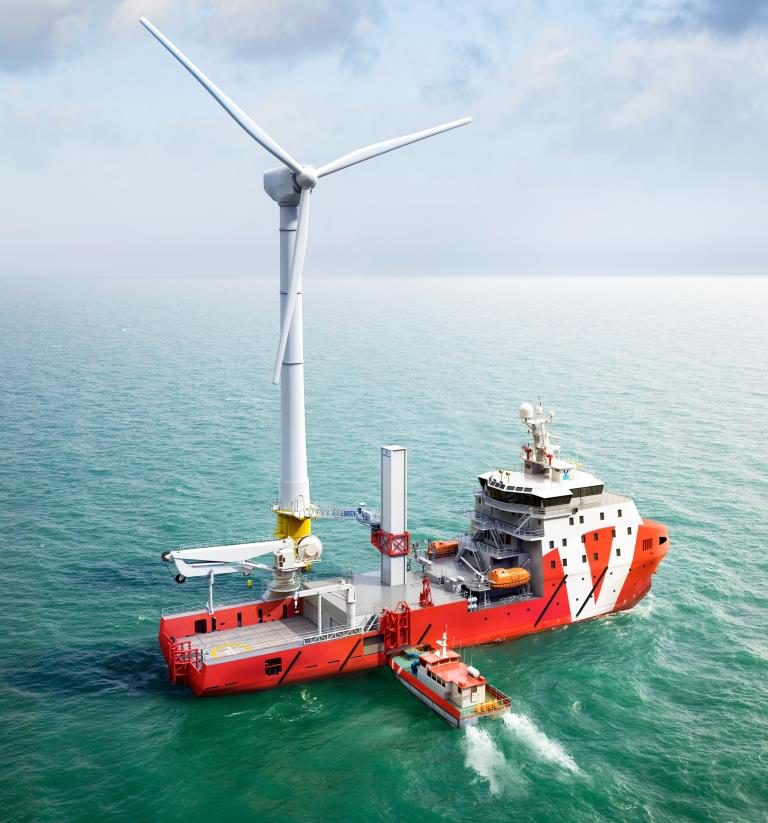 The Barge Master Gangway incorporates an access tower with an elevator, providing step-less access. The adjustable pedestal provides full flexibility in landing heights, Vroon said.
"During the development of the gangway we worked closely together with Vroon," said Martijn Koppert, CEO of Barge Master.
"We developed a total logistics solution for efficient installation and maintenance of offshore platforms and wind turbines. The small footprint, its light weight and the modular design with hoisting, elevator and many other options have led to this next-generation gangway. The end product is a fit-for-purpose gangway system that can be purchased or hired at a very competitive price. We are convinced that this is the gangway clients are looking for nowadays."
The VOS Start is a DP2, subsea-support walk-to-work vessel, currently under construction at China's Fujian Southeast Shipbuilding.
The VOS Start, and her sister vessel VOS Stone, will be able to carry a total of 87 persons, offering accommodation and work space for up to 60 client personnel.
The vessels can be fitted with a W2W system and an offshore crane, at the same time leaving enough space to provide a variety of extra services, such as wind farm/substation support and mothership duties for crew transfer vessels (CTV). The vessels can also be fitted with a davit-launched daughter craft.
VOS Start will be operated by Vroon Offshore Services, and will be available to the offshore industry in Q2 2017, Vroon said.
The VOS Start's first job will be to provide MHI Vestas Offshore Wind with offshore logistics support, accommodation and walk-to-work services during construction of DONG Energy's 330MW Walney Extension West offshore wind farm.
"Making our clients successful by providing safe and efficient solutions, now and in the future, is what Vroon Offshore Services is about," said Jan-Piet Baars, Vroon Group Director Offshore.
"Our next-generation walk-to-work vessel VOS Start will offer a very high standard of onboard hotel experience for up to 60 client personnel, plus a state-of-the-art walk-to-work configuration, supported by Barge Master.''
Those interested in hearing more about the new walk-to-work vessel can visit representatives from Vroon Offshore Services and MPI Offshore at the Offshore Energy Exhibition and Conference (OEEC) held at the Amsterdam RAI Conference Centre on 25 and 26 October.