BREAKING: South Korea Becomes Offshore Wind Energy Producer
South Korea received first electricity generated by an offshore wind farm on Thursday, September 29, 2016, KBS World Radio reports.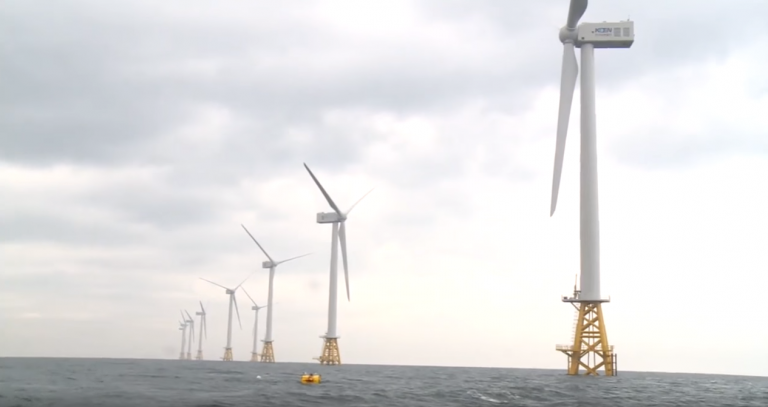 The first power was generated by three out of the ten 3MW turbines installed at the 30MW Tamra offshore wind farm off Geumdeung-ri in Jeju Island, located about 0.5 – 1 km from the shore.
The power produced by the turbines can cover the electricity needs of some seven thousand Korean households.
The wind farm's ten turbines were manufactured by Doosan Heavy Industries & Construction.
Prior to the installation of the turbines, the installation of subsea cables at the wind farm had been completed.
The project is being developed by Tamra Offshore Wind Power Co., Ltd., owned by Korea South East Power (KOEN).
Once fully commissioned by September next year, the Tamra offshore wind farm will generate 85-thousand megawatts of electricity per hour, enough to cover the needs of 24,000 average South Korean homes.
The government of Jeju-do plans to build five additional offshore wind farms by 2022 to meet the 100 percent clean energy goal by 2030 set out in the 'Carbon-Free Island Jeju by 2030' plan.
Offshore WIND Staff