7 Turbines Up at Korean Tamra OWF, LOC Hired as Marine Warranty Surveyor
Seven wind turbines have been installed at the Tamra offshore wind farm site, located off the coast of Jeju Island in the Republic of Korea.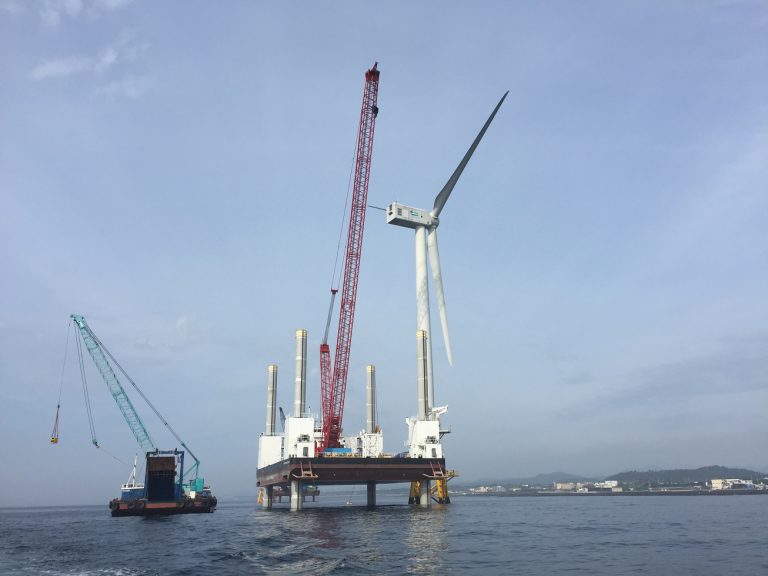 The Tamra Offshore Wind Farm Project will feature ten 3MW wind turbines, manufactured by Doosan Heavy Industries & Construction.
The installation of subsea cables at the wind farm has also been completed.
This is according to London Offshore Consultants (LOC), which has been appointed by reinsurers Swiss Re and Korean Re as the marine warranty surveying service provider for the project, marking its first ever wind farm project work in the Asia Pacific region.
Zhoongkeun Kim, Country Manager of LOC in Korea added: "The work progress is on schedule and our team will visit the site for surveying purposes towards the end of the project in early September. This is our first wind farm project and we hope to continue expanding our services to more renewable energy related projects".   
Jonathan Walker, Regional Director of LOC, said: "LOC continues to win work in new areas of business for the group across several different disciplines and this wind farm project is a first for us. We hope it will be the first of what could be a series of wind farm related project work in which we are able to demonstrate our expertise."
The project is being developed by Tamra Offshore Wind Power Co., Ltd., owned by Korea South East Power, and is expected to be commissioned by the end of this year.