World's Largest Floating OWF to Feature Siemens 6MW Turbines
Siemens will supply five of its SWT-6.0-154 direct drive offshore wind turbines for Statoil's 30MW Hywind Scotland Project, the world's largest floating wind project.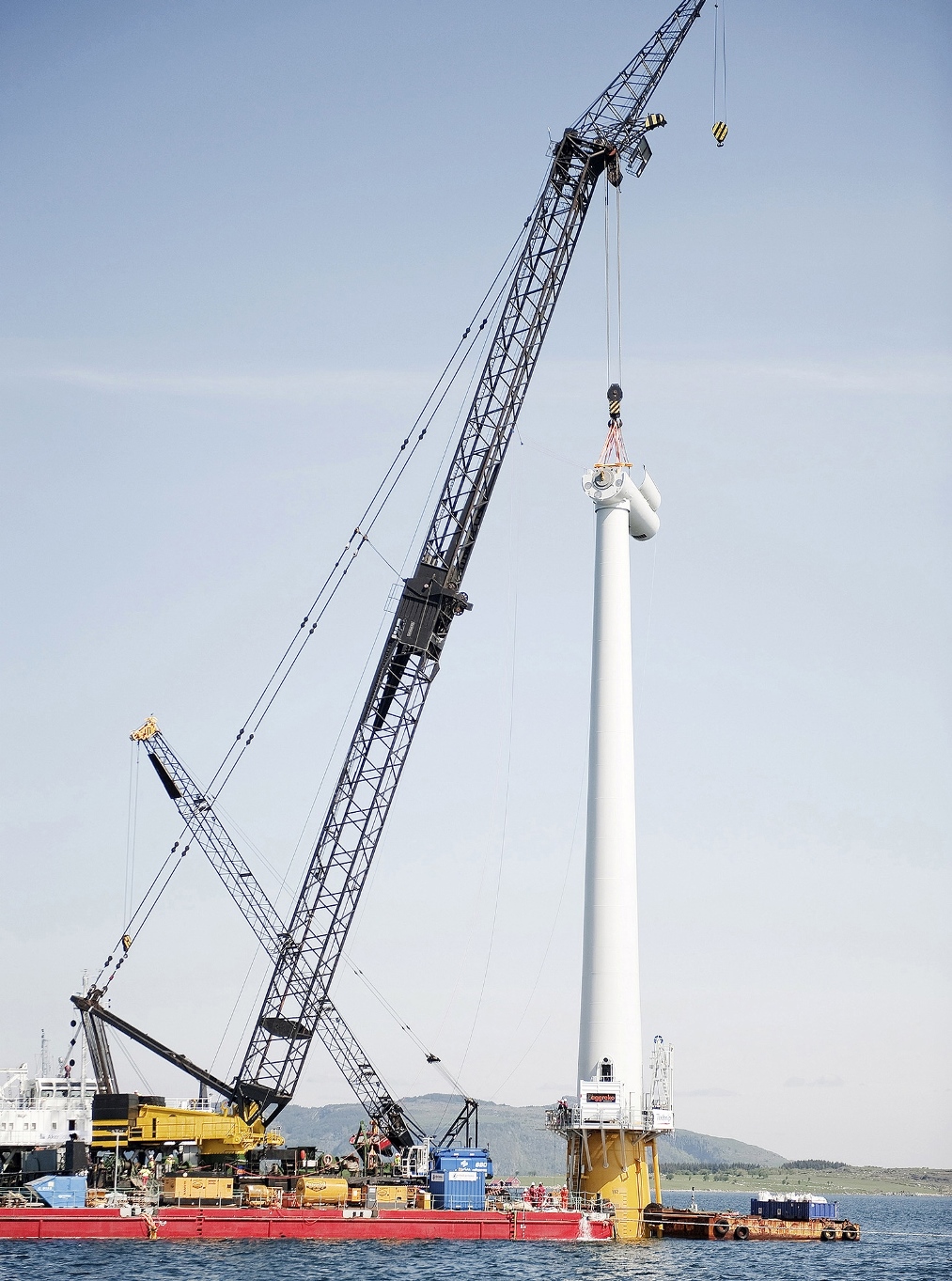 The turbines will be installed on floating foundations operating in water depths between 90 and 120 meters. For the new Hywind Scotland Project, assembly in West Coast Norway is scheduled for first half 2017.
In 2009, Statoil and Siemens successfully installed a 2.3MW Siemens turbine at the first floating full-scale wind project worldwide, Hywind Demo.
Siemens said it gathered a lot of experience on the specific requirements regarding the control parameters on a moving wind turbine under offshore conditions. For the floating installation, Siemens' technicians developed new controller settings for rotor pitch and yaw drive regulation.
"We are proud to once again be on board the floating wind project with Statoil, and to apply the experience we gained with the first full scale floater," said Morten Rasmussen, Head of Technology at Siemens Wind Power and Renewables Division. "Hywind Scotland is another pioneering project and has the potential to become a trailblazer for future floating wind projects."