Njord Takes Delivery of Third 26m CTV
Njord Offshore have taken delivery of Njord Magni – the 3rd 26m Quad IPS Crew Transfer Vessel.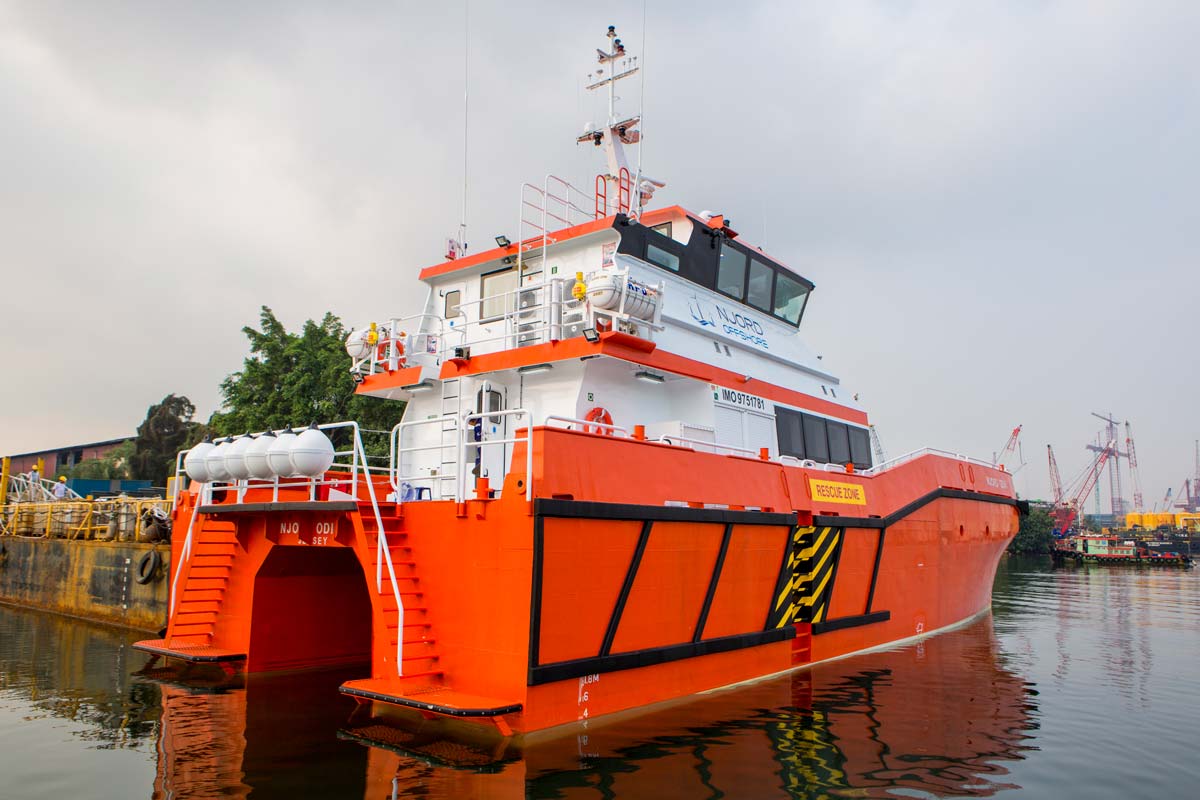 Njord Magni is the third of four sister vessels to be delivered to Njord Offshore this year and is due to be shipped back to Europe from Singapore with Njord Thor in Mid October '15.
Sisters Njord Odin and Njord Freyr have been operating in European waters since April this year.
The vessel features dynamic BMT fender system and high bollard thrust with a proven transfers at 2m Hs.
Image: Njord Offshore