Forewind Abandons Dogger Bank Teesside C & D Project
Forewind, together with its owners and in agreement with The Crown Estate, has ceased work on its remaining development consent application to focus efforts on the four consented Dogger Bank projects, the consortium reported today.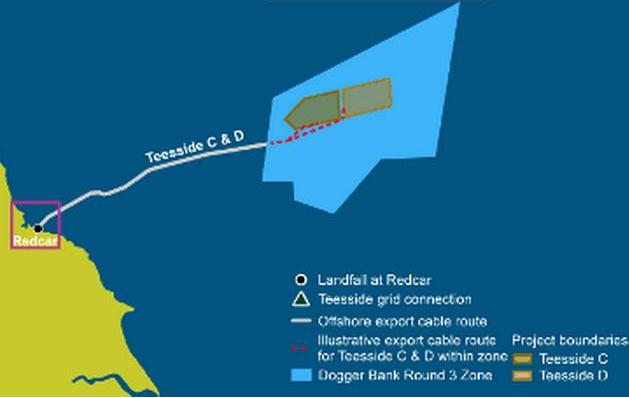 With the consent award earlier this week, the Dogger Bank development now totals 4.8GW and includes four 1.2GW projects – Dogger Bank Creyke Beck A, Dogger Bank Creyke Beck B, Dogger Bank Teesside A and Dogger Bank Teesside B.
These four Dogger Bank projects are a huge commitment and will require significant resources and attention from the owner companies to progress to the next stages, Forewind said. Together their capacity is almost equal to the total of all the offshore wind farms currently in operation in the UK.
The discontinued phase, known as Dogger Bank Teesside C & D, comprised two projects totaling 2.4 gigawatts (GW). The two projects have been removed from the organisation's portfolio and the rights to develop that area of seabed, along with the remainder of the Dogger Bank Zone, have been returned to The Crown Estate.