Oceanteam Takes Over Cable Storage and Handling Specialist
Oceanteam Shipping ASA has acquired the remaining 48% stake in OCEANWIND BV and is now the sole owner of Oceanwind Cable Storage & Handling Solutions.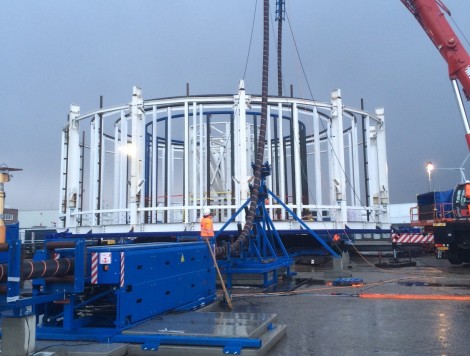 As a result of the acquisition the company's name will be changed to Oceanteam Cable Solutions, whereby it can now fully focus and grow its worldwide cable transport, handling and storage services under the Oceanteam umbrella and in close collaboration with Oceanteam's other entities.
"In line with our strategy of further strengthening the Company's solutions segment we are investing in and optimizing the end-to-end services we deliver to our client. This transaction, combined with the recently announced EUR 15 million revolving credit facility, provides us with the financial flexibility to execute on our business plan," says Lex van Doorn, Managing Director, Oceanteam Cable Solutions.
Oceanteam has a long track record in cable services and in combination with its pool of experienced staff, equipment, vessels and engineering capabilities it can now provide a complete range of DNV ISO certified services.
The company has successfully executed over 50 cable transport, handling and storage projects and currently offers facilities in Amsterdam, Delfzijl, Willemshaven, Dubai and South Korea and is expanding its network.
Image: rentocean