Crown Estate: Dogger Bank to Attract Economic Growth and Jobs
The Crown Estate yesterday welcomed the first consent order for offshore wind energy at Dogger Bank in the North Sea, the largest renewable energy development ever to receive planning consent in the UK and the largest offshore wind project to receive consent globally.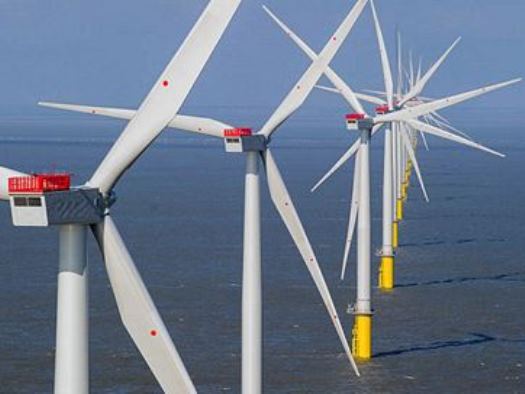 Head of Offshore Wind for The Crown Estate, Huub den Rooijen said that: "Today's announcement for Dogger Bank Creyke Beck is the largest planning consent for an offshore wind development globally. The sheer scale of this project creates the potential for it to be built at significantly lower costs, presenting a powerful opportunity for economic growth and jobs.
"We look forward to working with the Forewind consortium and the wider offshore wind industry to ensure the UK remains the most attractive country to invest into the long term."
When constructed, Dogger Bank Creyke Beck is expected to be one of UK's largest power generators, second only to the 3.9GW Drax coal-fired station in North Yorkshire and is the same size as the 2.4GW Longannet coal-fired station in Fife.
In total it will be capable of generating 8 terrawatt hours (TWh) of green energy per annum, equal to the amount used annually by approximately 1.8 million British homes.
Image: The Crown Estate (Illustration)