Breeze, GWEC Show Evolution of Wind Power on Interactive Map
A Swedish renewable energy software company, Breeze, in cooperation with Global Wind Energy Council (GWEC), has created The Evolution of Wind Power – an interactive map showing the cumulative installed wind power capacity per country, continent and the world as a whole between 1981-2014.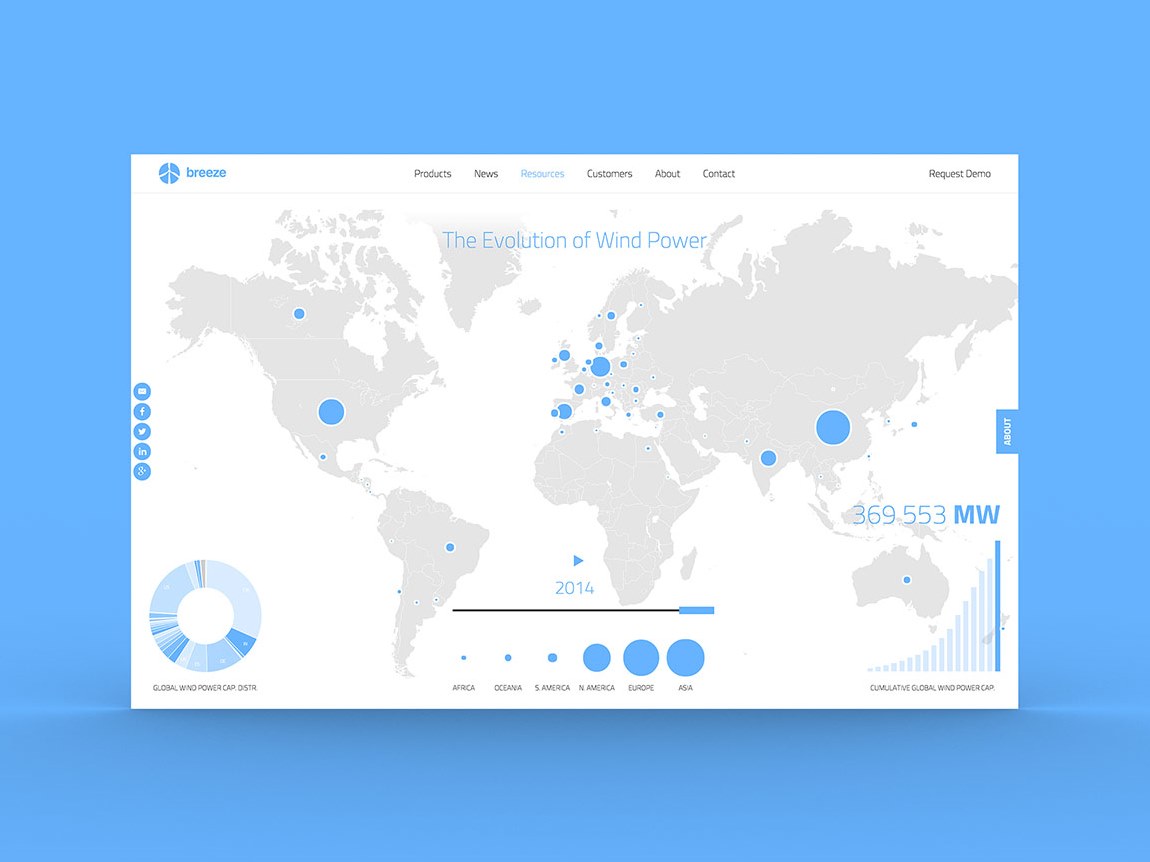 China accounted for the largest growth in terms of number of MW last year with a record breaking 23,351 MW in one year. The world leading wind energy nation now has 114,763 MW of wind power capacity installed, far surpassing any other single country. 
Check out the growth of installed wind power capacity around the world:
Source: Breeze