Video: Construction of DanTysk Offshore Wind Farm
Vattenfall has recently published a video showing the construction of its DanTysk offshore wind farm, situated west of the island of Sylt and directly on the German-Danish border in the North Sea.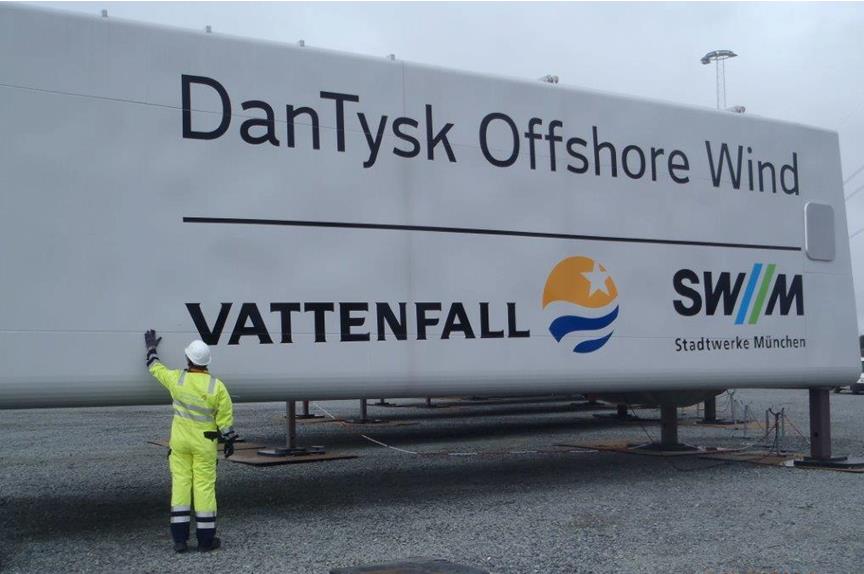 In early December last year, the wind farm supplied the German electricity network with its first wind power.
The DanTysk wind farm comprises 80 wind turbines in the 3.6 megawatt (MW) class from manufacturer Siemens, with a height totaling 150 meters from sea level to the tip of the rotor blade. DanTysk is covers an area of 70 square kilometres in the German exclusive economic zone (EEZ).
Vattenfall began construction work on the first wind turbine (on the previously constructed foundations) in mid-April 2014 and was able to erect all the turbines in around four months.
Source: Vattenfall