Alewijnse Completes Electrical System Integration on Nexus
Alewijnse Marine Systems has recently completed the full electrical installation and system integration onboard the Nexus, the new cable layer built by Damen Shipyards Group for international offshore contractor Van Oord.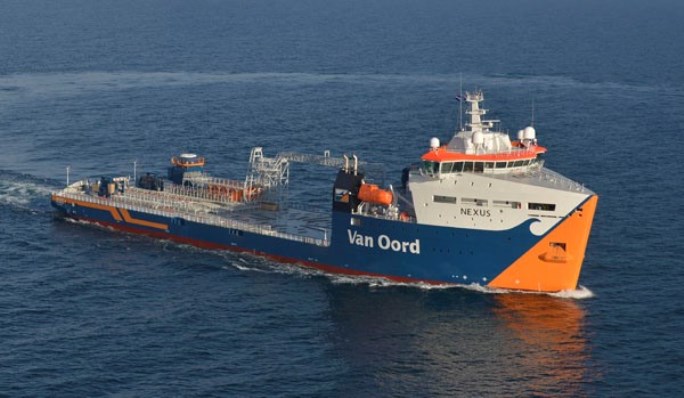 The project was jointly managed by Alewijnse Noord in The Netherlands and Alewijnse Marine Galati, with both departments working on the engineering and project management. The scope of the project included all the onboard electrical systems, as well as the installation of the propulsion drives and motors that make up the 122 metre vessel's powerful diesel-electric DP2 system. Other aspects of the fit-out included the integrated bridge system and the electrical systems for the high quality accommodation.
The total installed power on board Nexus is approximately 10 MW, with the two propulsion drives delivering 2 MW each.
The Nexus is now in Vlissingen, where Alewijnse is now working alongside Van Oord on the electrical installations and system integration for the cable laying equipment.
Image: Alewijnse Marine Systems