I C Issues Workboat Code Training Manual
I C Brindle & Co. Ltd, a marine safety specialist, has published its new Workboat Code Training Manual meeting the requirements of the UK Workboat Code 2014 which came into effect on 1st January 2015.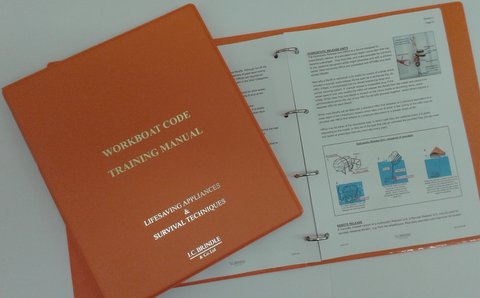 The manual is to provide crew members with information about the purpose and use of all life-saving appliances carried on board, the meaning of the vessel's alarms and procedures for abandonment, as well as survival techniques.
I C Brindle & Co. Ltd has been publishing Training Manuals for 20 years and they provide publications for vessels from Royal Caribbean Cruise Lines passenger ships to Windfarm support boats. This new manual supersedes their "Code of Practice Training Manual" originally published in 2005.
Image: icbrindle