Annual Renewable Energy Outlook 2014 Out Now
Renewable energy has made strong advances in the power generation fuel mix in many developed and developing nations in the past decade. Energy-hungry nations are increasingly turning to renewables in order to meet their rapidly increasing demand, according to a recently issued report from Frost & Sullivan, available at Reportlinker.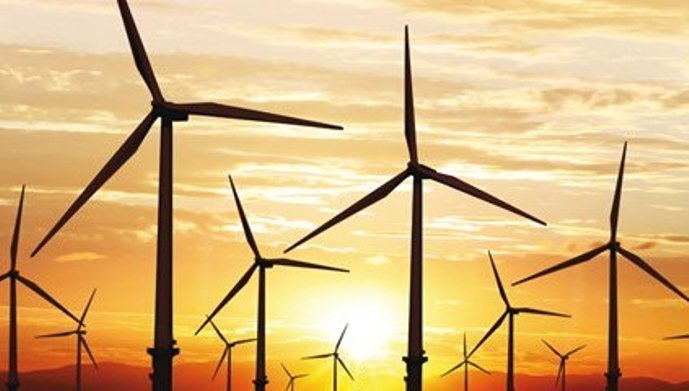 While some better established sources of renewable power, such as small hydro, biomass, wind, and increasingly solar PV (photovoltaic), are supported in a more concerted manner, niche renewable energy sources such as geothermal and concentrated solar power (CSP) are also on the rise where the natural conditions are suitable.
The study focuses on hydro, wind, solar PV, CSP, biomass and waste, geothermal, and marine power globally, highlighting key trends and developments in 10 regions.
Renewable energy installations in 2013 saw the continued, gradual shift in market power to emerging economies where economic growth and revised energy priorities will drive a sustained increase in the adoption of renewable energy.
The cost of renewable energy has declined dramatically in recent years. Investments in renewable energy have declined in recent years, driven by falling equipment costs and weaknesses in key regions such as parts of Europe and the United States.
Hydro power growth is increasingly driven by China, however, other key markets include Turkey, Brazil, Vietnam, India, and Russia. Pumped storage investments in Europe have started to slow down, but hydro rehabilitation projects will become more important in mature economies.
The wind power market is entering a more mature phase following a poor 2013, where weakness in Europe and the United States was only partly offset by strong growth in China. Lower growth is expected for offshore wind than previously anticipated, as political support in Europe has declined. Small-scale wind turbines will open up new applications such as telecoms and general electrification.
Forecasts for solar PV capacity have been upgraded further as declining costs boost investor interest. The shift away from Europe accelerated dramatically in 2013. Reduced policy support in parts of Europe will be offset by booming markets such as China, the United States, and Japan.
Press release; Image: wsp (Illustration)