Global Tech I Personnel Stars in German Documentary
During the installation of the Global Tech I project in Germany, Global Wind Service and Fred. Olsen Windcarrier personnel were filmed for the German documentary series 'Made in Germany'.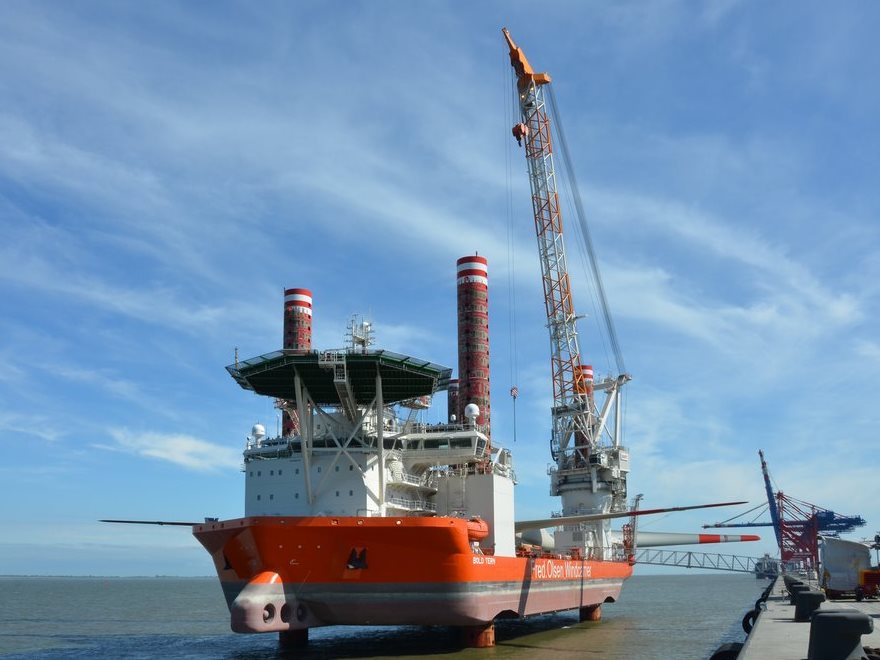 The film crews followed key members of the installation and vessel crews to showcase the professional efforts and capabilities of the companies, the extreme conditions under which they operate and the impressive scale of the engineering involved in the offshore wind industry.
The project included a combined scope of work between Global Wind Service and Fred. Olsen Windcarrier to transport and install 75 towers and nacelles and 22 rotor stars for the 80 5 MW AREVA wind turbines on the Global Tech I offshore wind farm.
The film will air on German television in four parts over the next few months. Part one follows the installation phase of the project from the prospective of the Brave Tern and is title 'Working on the Edge'.
[mappress mapid="14239″]
Press release, September 26, 2014; Image: JadeWeserPort Realisierungsgesellschaft