'Thor' En Route to Baltic Sea
The large jack-up vessel Thor sailed from the North Sea to the Danish city Hirtshals in the beginning of September to be prepared for the ships next assignment in the Baltic Sea. During the stay, Blue Water acted as agent for the ship.
"We have wide experience within port agency services and other harbor-related assignments, so we are pleased that the ships to a higher degree are being aware, that the Port of Hirtshals is an ideal place for a port call because of its location between the North Sea and the Baltic. A port call saves both costs and transport time," says Torben Ovesen from Blue Water Hirtshals.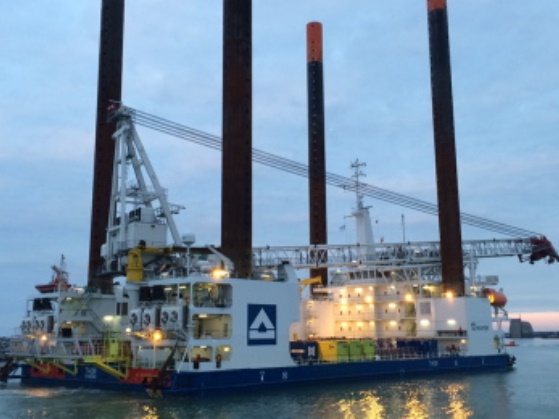 As well as many other Danish ports, the port in Hirtshals has experienced an interesting development, which had made it more attractive. Also, Blue Water has developed its services to be able to fulfill the clients' requirements in the best way possible. Port agency services has played an important role for the company since it was established. Today, Blue Water has 16 offices in Denmark and many of these are located in or near important Danish ports.
[mappress mapid="14113″]
Press release, September 15, 2014; Image: Blue Water Shipping