Norstec Academy Students Meet MP for Southampton on Offshore Wind Tour
Today, 11 students from universities around the UK and one from the Netherlands met with Dr Alan Whitehead MP and Copper Consultancy as part of the Norstec Academy skills pilot.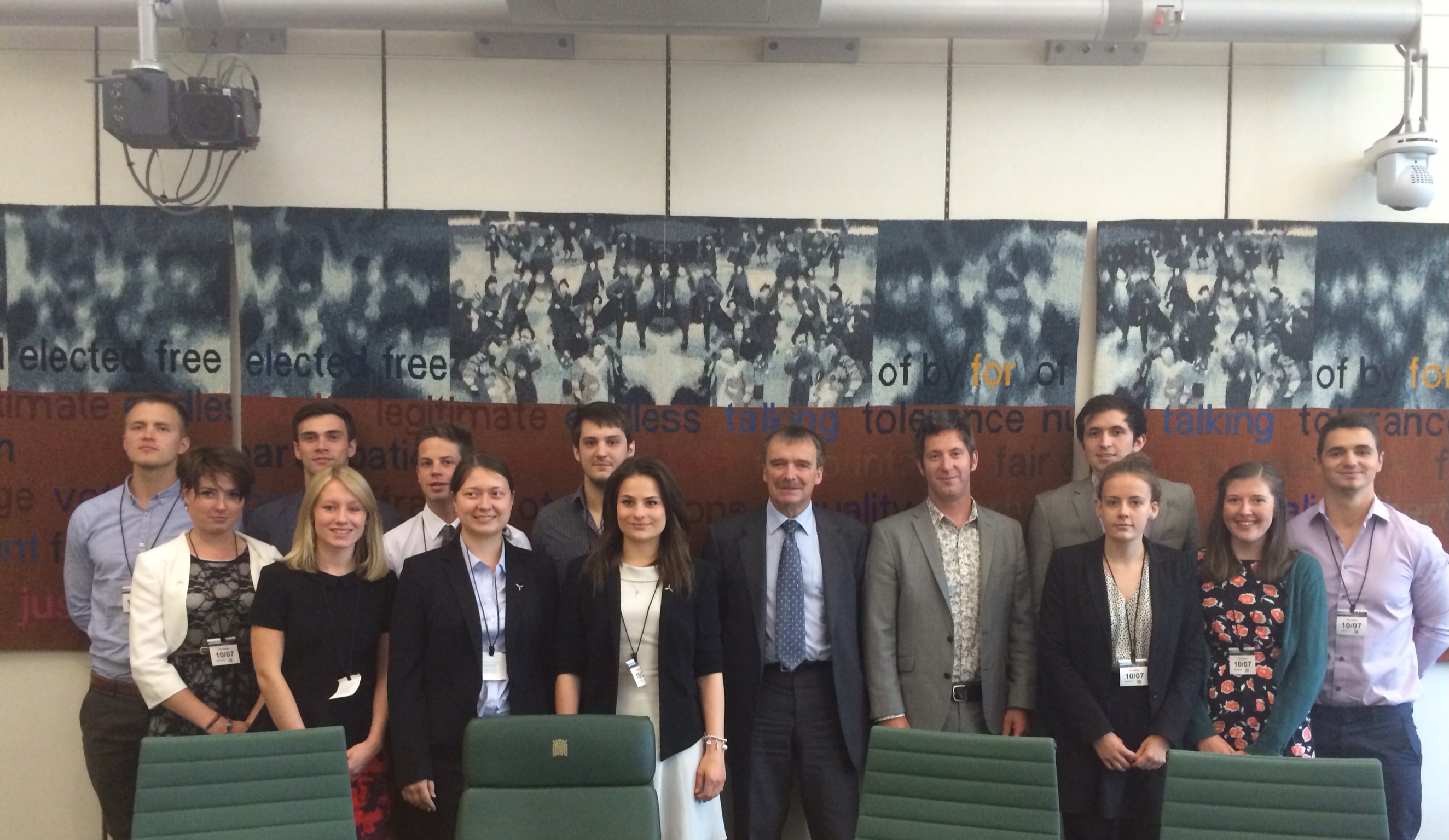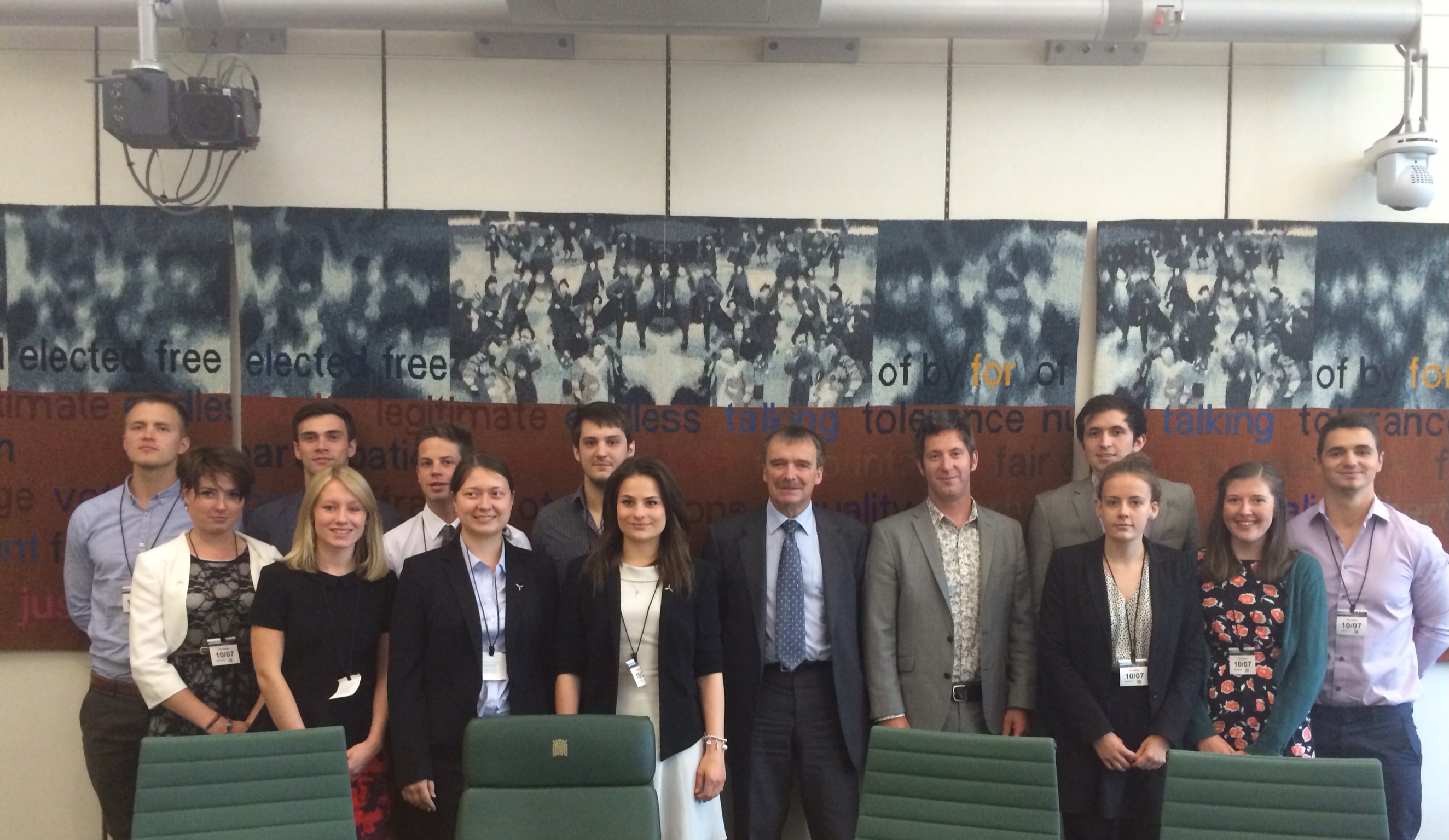 Copper Consultancy, a Partner of the Norstec Academy, held a workshop with Dr Alan Whitehead MP for Southampton.
The event challenged students to think about how offshore wind developers can communicate projects to communities and businesses. Dr Whitehead, Chair of the Parliamentary Renewable and Sustainable Energy Group (PRASEG), explained the role politicians play in delivering new renewables locally and nationally and answered the students tough questions.
The Norstec Academy showcases the industry and aims to inform and inspire the next generation of potential employees about offshore renewables.
Alan Whitehead MP for Southampton Test said: "Offshore wind brings huge economic benefits, including jobs and expertise, to the UK and the industry provides an opportunity to invest in essential skills and training for young people. Today I was very pleased to meet some of the enthusiastic young people who will one day lead this growing sector."
"The Norstec Academy pilot is an excellent initiative and I am pleased to be a part of something which will help build the next generation of talent and will hopefully secure the future of a major part of the UK economy."
John Twitchen, Executive Director, Copper Consultancy said: "Copper co-created the concept of the Norstec Academy with Norstec. It is great to see it come to life and deliver such value for these young people and for the offshore wind industry. I'd like to thank Dr Whitehead for taking the time to get involved too.
"It is exciting to see an industry open its doors like this and give young people the experience needed to help make a decision about their careers. The workshop today was very valuable and I was impressed with the talent and drive the students demonstrated.
"The response on social media using #NorstecAcademy has been outstanding and everyone at Copper is proud of this project."
Julian Brown, Areva UK Head of Wind Power and Chairman of Norstec said: "The events provide students with a unique opportunity to meet experts and visit sites they would not normally have access to. Equally important is the invaluable insights and knowledge they will gain about an industry that is a key part of the low carbon economy. Norstec's vision of success for this pilot is to inspire and enthuse these young people to consider this industry when they think about their future career paths."
This enthusiasm is also evident in student posts, such as competition winner Luke Malin, studying MEng Mechanical Engineering at Coventry University, said:
"I'm so happy and excited about this opportunity to learn first-hand about the offshore wind industry. I hope this will give me the insight I need to develop a career within wind energy."
North-West Europe is the global leader in offshore wind, accounting for around 90% of globally installed capacity and the lion's share of this is in the UK. Offshore wind in the UK alone provides around 8 terawatt-hours (TWh) of clean energy annually, equivalent to the electricity consumption of around 2 million homes. In addition to the environmental benefits of the industry are the economic and social benefits of long term job creation, new skills and the positive transformative effect on local economies and communities.
Press release, July 10, 2014; Image: Norstec Academy