Falck Exploits Maritime Training Centre at Amsterdam
As of 1 July 2014 Falck Safety Services exploits the Maritime Training Centre (MTC) at Amsterdam. This extension of the activities to a third location is a direct consequence of the continuous developments within the national and international oil & gas, maritime and wind energy industry.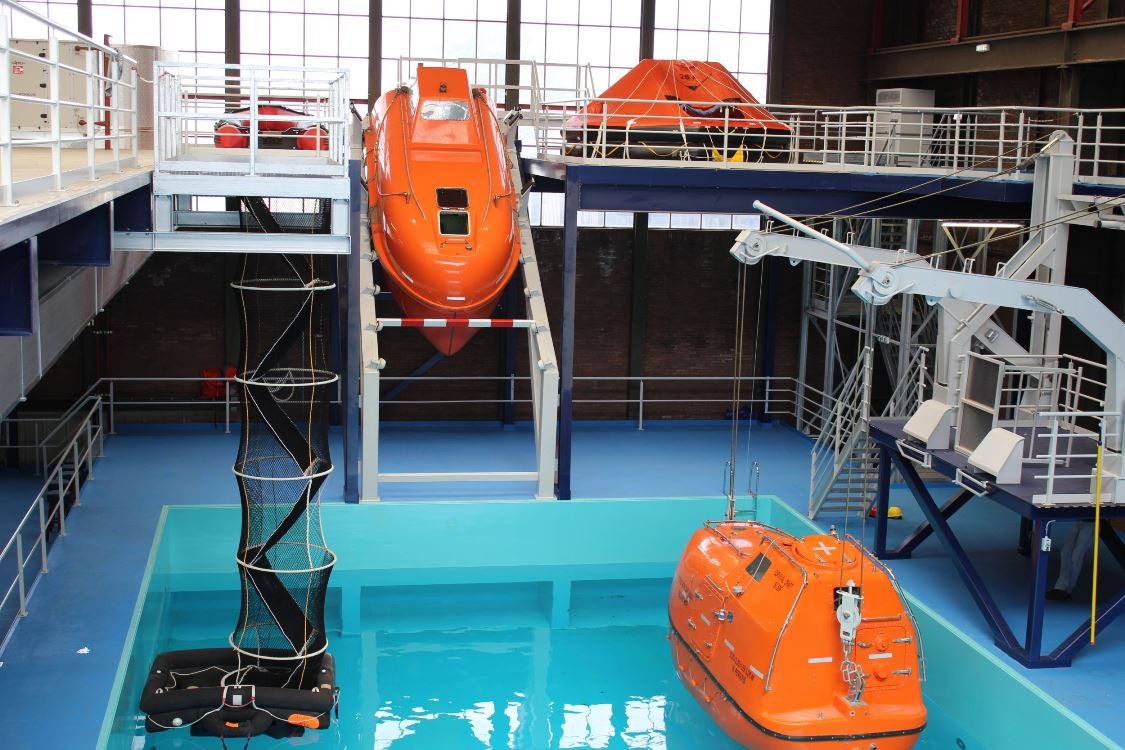 Because of these developments the demand for specialist training has increased rapidly.
To serve all industries fast and adequately and to realize expansion of the capacity the opening of a third training centre was necessary. At the location in Amsterdam Falck Safety Services will be offering the following courses: offshore basic and refresher training (BOSIET/FOET), helicopter underwater escape training (HUET), maritime basic safety training (BT) and wind safety training (GWO). All courses comply with the standards of OPITO, STCW or GWO.
MTC international has set the goal to globally support training providers and their customers, amongst others by realizing training centres at logistically convenient locations. Amsterdam was the most exquisite location for a training centre in the Netherlands, because it's located at 20 minutes by car from airport Schiphol and therefore easily accessible for foreign course participants.
"We are convinced that the training centre is in good hands with Falck Safety Services, a respectable name in the training industry," says Bas Gloudemans, Managing Director of MTC international. "Now that the training centre is operational and handed over to Falck Safety Services, MTC will be focussing on establishing new locations abroad."
"In the last couple of years, Falck Safety Services has done multiple investments in the development of specialist training and realistic training facilities. The realisation of this third training location in the Netherlands enables us to serve our clients' needs even better than before," states John Herfkens, Managing Director of Falck Safety Services in the Netherlands.
Press Release, July 07, 2014; Image: falck