Fendercare Marine Celebrates Expansion of Great Yarmouth Base
On Friday 20 June, Fendercare Marine opened the doors of its Great Yarmouth base to showcase its expansion of lifting products and services over the last two years.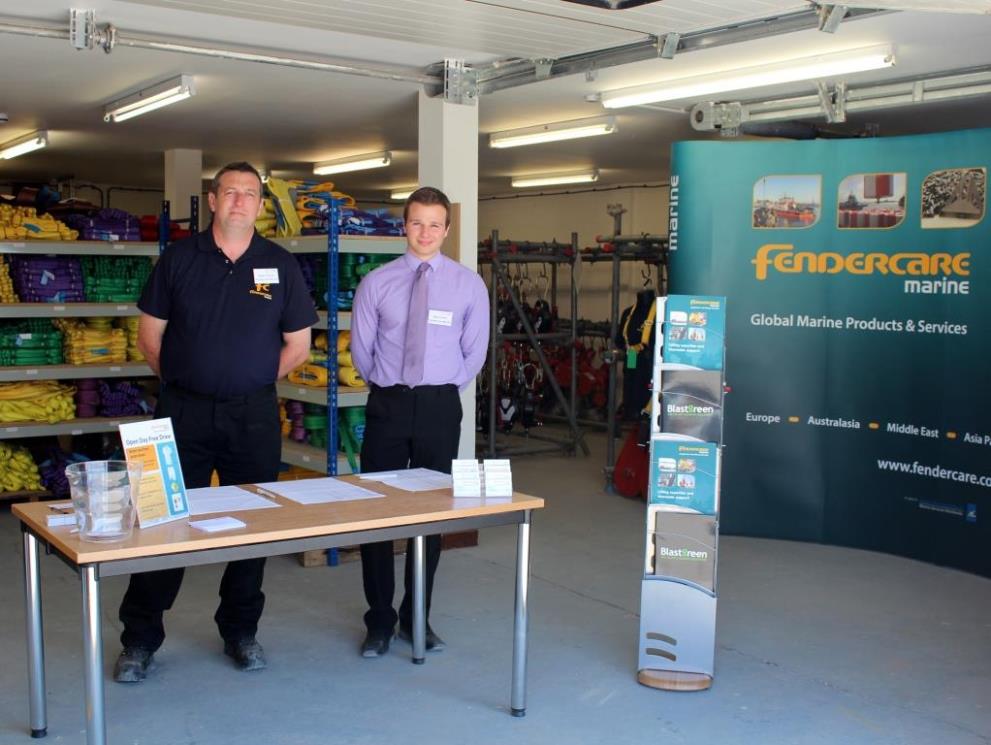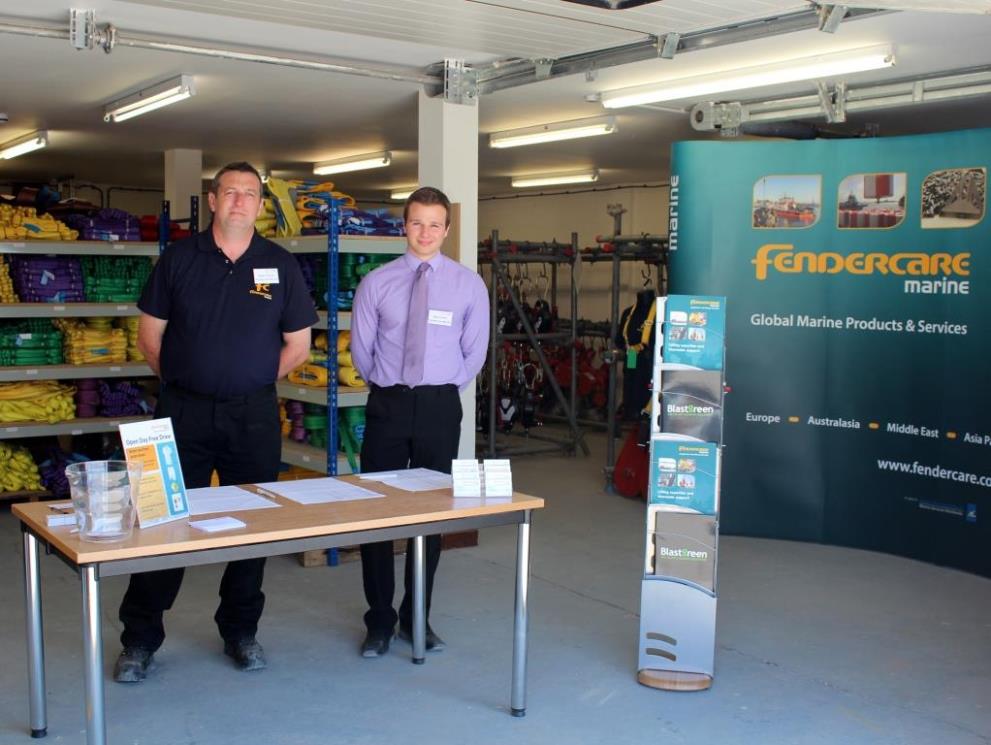 The Fendercare Marine Equipment and Lifting Services Open Day was attended by a wide array of existing and new customers, as well as members of the local Great Yarmouth community. The guests were treated to displays of marine equipment products, lifting equipment, rope splicing demonstrations, working at height equipment and load monitoring. During the day, Fendercare Marine MD, Eric Plane, presented a donation cheque to the RNLI which was followed by a rescue demonstration from the Gorleston RNLI team.
Fendercare Marine Equipment and Lifting Services, based on Breydon Road, Great Yarmouth first opened in July 2012 to provide shoreside support to the wind farm vessels. Since then it has doubled its warehouse capability to offer onshore crane inspection and testing; mechanical and electrical lifting equipment; hydraulic equipment and winches; lifting tackle and load/stress monitoring equipment with many products available for sale or hire.
These products and services are available to the renewable industry, the offshore oil and gas sector together with onshore industrial sectors, creating a truly unique and versatile energy and lifting support base.
As part of the expansion, Fendercare Marine also sublet new office space and provided a specially made Inspection Warehouse for their technician teams to Viking Life-Saving Equipment Ltd – a market leader in maritime and fire safety.
Fendercare Marine Equipment and Lifting Services Sales Manager, Richard Howes commented "Our guests were surprised by the sheer volume and scope of products and services we can offer and it has been a great opportunity to showcase everything we can do."