TenneT to Operate Dutch Offshore Transmission Network
Electricity transmission operator TenneT welcomes the Dutch government's decision to appoint TenneT as the operator of the offshore power grid in the Netherlands.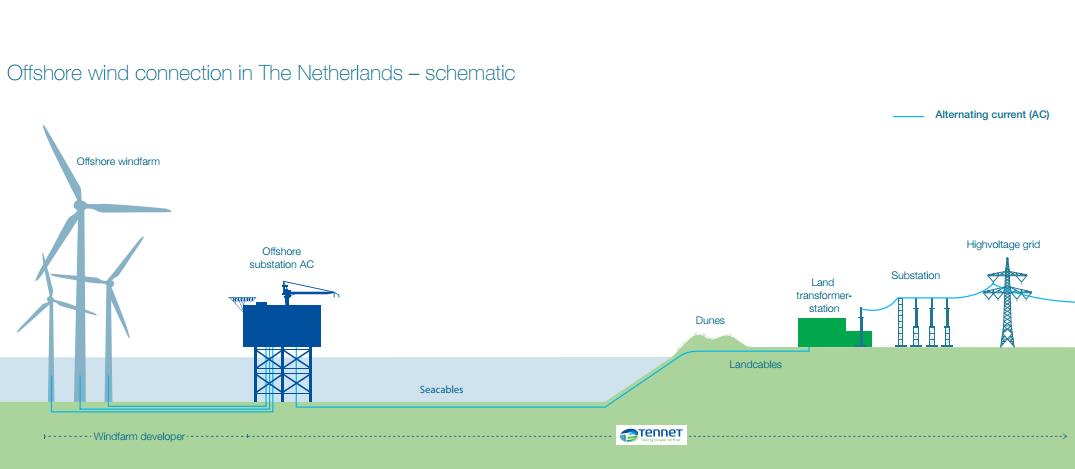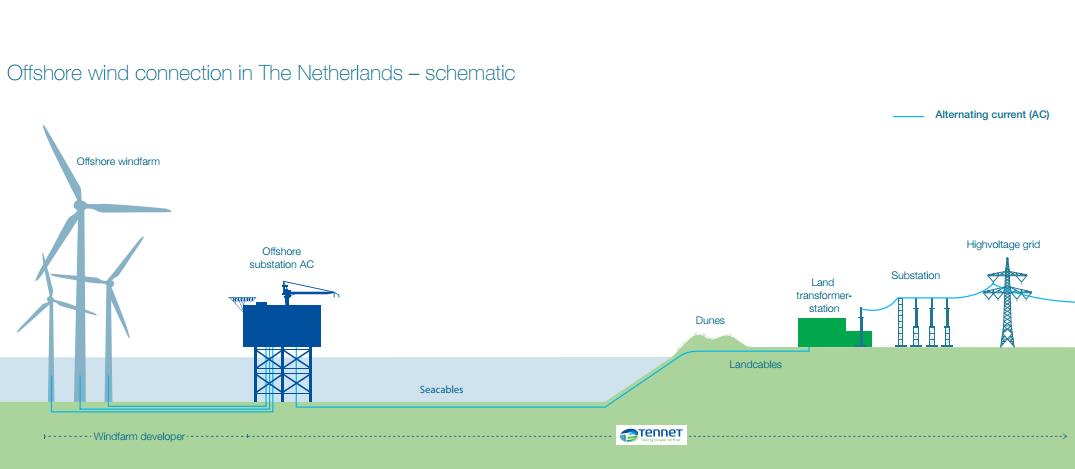 TenneT CEO Mel Kroon commented:
"TenneT is keen to contribute to the energy transition in the Netherlands by realizing a future-proof offshore grid. A co-ordinated effort to connect offshore wind farms will lead to lower social costs and reduce the impact on the human environment. This structured approach offers many benefits compared to realizing individual connections. Having TenneT make all the required investments in the offshore infrastructure will result in a range of synergy benefits in areas such as financing, procurement, standardization and knowledge development. TenneT will co-operate closely with all relevant stakeholders, including of course the wind farm developers."
A power grid at sea is necessary to connect offshore wind energy sources to the national transmission grid. The Dutch government has explained its decision on this matter in a letter to the Lower House of the Dutch Parliament.
TenneT will construct grid connections for offshore wind farms with a total capacity of 3450 megawatts (MW). The wind farms will be erected in the Dutch part of the North Sea in the period until 2023, further to the Energy Agreement brokered by the Social and Economic Council of the Netherlands (SER). The electricity produced by these wind farms will be sufficient to meet the annual electricity needs of approx. 1 million households (nearly one-seventh of the total number of households in the Netherlands).
Press release, June 18, 2014; Image: TenneT