Vestas' 8MW Turbine Selected for Burbo Bank Extension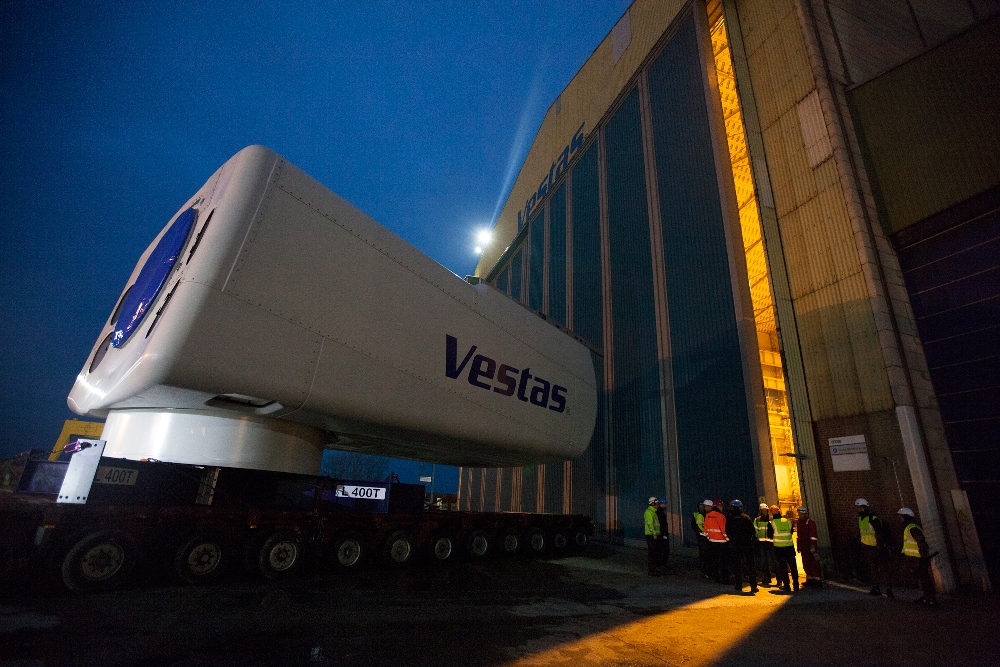 Vestas has been selected as the preferred supplier by Dong Energy for their offshore wind project in the UK.
Namely, Vestas will deliver V164-8.0 MW wind turbines for the extension of the Burbo Bank wind farm.
"The performance of the 8 MW turbine from Vestas is very promising. I see this as a very concrete step towards reducing the cost of electricity from offshore wind. I look forward to working with Vestas and the other members of our supply chain to find further reductions in the cost of electricity," said Samuel Leupold, Executive Vice President at DONG Energy.
Dong Energy and Vestas have been working on this 8MW turbine since December 2012, when they entered into a cooperation agreement. TheTest Centre Østerild was chosen over Frederikshavn demonstration site for the wind turbine testing due to early access to the test data from the test centre.
The nacelle of the world's largest wind turbine was completed in December last year at Lindø Industrial Park, while the construction took place in January with all three wind turbines installed on January 13.
The 90MW Burbo Bank Offshore Wind Farm currently comprises  25 wind turbines, located in the Liverpool Bay at the entrance of the River Mersey.
In May 2010, Dong Energy was awarded lease for the Burbo Bank Extension offshore wind farm from the Crown Estate.
Under the lease, the extension would cover an area of 40 square kilometers with a total capacity of around 258MW. After completion, the wind farm would be able to power 170,000 homes.
The construction could start in the second half of 2016.
Offshore WIND staff, February 18, 2014; Image: vestas