Energy Skills Initiative Beginning to Bear Fruit (UK)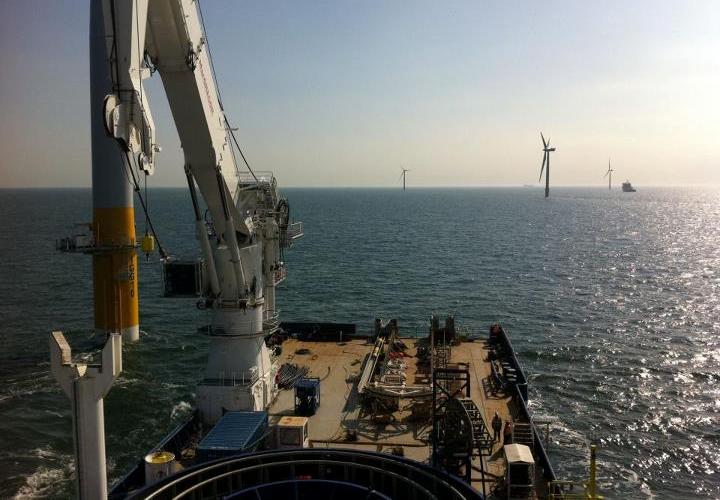 A concerted campaign across the East of England to generate the skills needed for the region's future energy sector is beginning to bear fruit.
Demand for skilled workers is rising dramatically with the new projects and development for the extended life of the Southern North Sea gas industry, the prospect of a new nuclear power station at Sizewell, the emergence of wind farms off the coast and decommissioning projects across the industry.
Chairman of the Skills for Energy partnership, Blair Ainslie, said that initiatives are starting to make their mark.
"But there is a long way to go. Our Skills for Energy Conference – People: Powering the Future, at the John Innes Centre, Norwich, on July 4 – has extra significance for assessing where we are, how we can progress and how we must secure our future in this multi-billion pound industry."
About 200 delegates are expected at the conference, the only one of its kind representing businesses, training providers, academia, and the military.
Mr Ainslie said his own company, Seajacks, had made important strides by focusing on local recruitment, employing and developing two college students from the local Energy Skills Foundation Programme (ESFP) and taking a placement from the University of East Anglia's Energy in Engineering Masters programme who now holds a permanent role.
Thirty students have just completed the ESFP one-year pre-apprenticeship course that is hosted by Skills for Energy, was designed by industry and has been running for four years at Lowestoft and Great Yarmouth Colleges.
3sun managing director, Graham Hacon said: "We are very supportive of apprenticeship schemes and the recruitment of young people leaving education. We have also worked with ex-forces and construction workers to help up-skill and re-train people of all ages, recruiting highly trained engineers from the Navy, Army and Air Forces and giving them the opportunity to develop a career in a different industry.
"Our business depends on having the right people with the right skills and we have invested significantly in training and development, giving existing staff the chance to enhance and build their skills, whilst ensuring new recruits learn from these experienced individuals. This has brought major benefits for our business and ensures we're creating a robust workforce for the future."
CLS Offshore also confirmed its commitment to delivering skilled personnel to the industry. It contributes actively to the core programme of Skills for Energy and other regional strategies.
"One key objective is to ensure a workforce that meets evolving and existing industry requirements," said commercial manager Simon Thorne.
"Our recent appointment of Steve Cook, with a mandate of addressing core skills and recruitment needs, plus the contributions of managing director Scott McMillan at Skills for Energy board level, demonstrate our commitment to contribute and deliver through collaborative partnership."
Celia Anderson, executive director for EEEGR (the East of England Energy Group) said: "The conference will be a fantastic opportunity to link all the work being done in this region by both Skills for Energy programme and the companies involved. This industry is growing and we will need more skilled people coming into it. So how can we make it more accessible?"
People: Powering the Future will be the UK's only face-to-face forum bringing together all energy sectors to determine how to tackle the industry's skills challenges.
Sessions include: an update on a new proposed skills and education centre: the EPISCentre; Managing the X&Y Generation; How to help young people choose a career; Transferring military skills into energy; Graduates and SMEs.
[mappress]
Press release, May 28, 2013; Image: OMA