Northern Ireland Moves Towards "Fit for Purpose" Offshore Regulatory Regime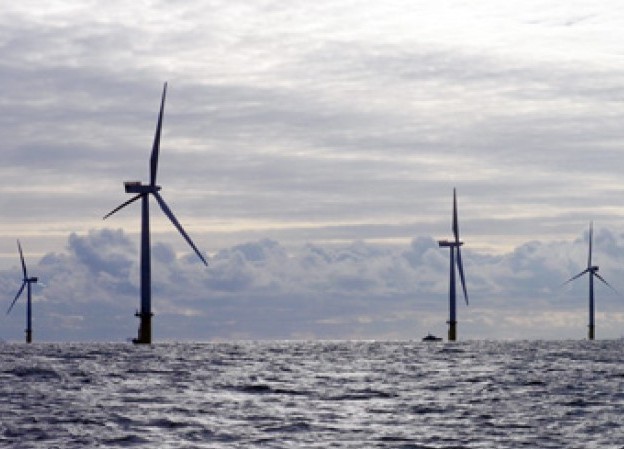 Richard Murphy of Pinsent Masons, the law firm behind Out-Law.com, was commenting as the Department for Trade and Industry (DETI) set out its proposals for consultation. Areas covered by the paper include decommissioning powers, safety zones, navigation and certain offshore transmission issues.
 "Following the recent announcement from the Crown Estate of the award of development rights for three sites in Northern Irish waters, it is important that the focus now moves to ensuring that we have a 'fit for purpose' policy and regulatory framework to allow the development of offshore projects in Northern Ireland," Murphy said.
"Investors do not like political risk and this consultation will hopefully provide some much-needed clarity and certainty around some of the key policy areas that needed to be urgently addressed," he said.
DETI published the Northern Ireland Executive's Strategic Energy Framework (SEF) in September 2010. The document set out an overall strategy for energy production in Northern Ireland in the years leading up to 2020. It included broad goals to build a competitive energy market, ensure security of supply, enhance sustainability and develop the country's energy infrastructure.
The SEF envisaged a more sustainable energy system, with an increased proportion of energy generated from renewable sources while remaining competitively priced. It set targets for renewable energy production by 2020; with 40% of the country's electricity and 10% of its heat due to come from renewable sources by this date.
DETI consulted on a draft Energy Bill to implement some of the plans set out in the SEF in June 2012. Proposals included an energy efficiency measure, the duties and obligations of both DETI and the Utility Regulator in respect of sustainability, small-scale feed-in tariff powers, arrangements for the transfer and assignment of energy licences, enforcement provisions and gas storage provisions. However, DETI decided to deal with offshore energy provisions separately due to the complexity of some of the issues raised.
Offshore energy generation in British waters is governed by the Energy Act 2004. Although the legislation extends to Northern Ireland, the country's territorial waters are excluded from the scope of the geographical coverage of the Act and so the provisions have no practical effect. In its consultation, DETI proposes taking new powers to cover offshore regulatory issues. It plans to mirror the powers the Department of Energy and Climate Change (DECC) has over renewables in England and Wales, subject to any necessary amendments.
DETI proposes to introduce a standalone scheme for the decommissioning of offshore renewable energy projects, which will replicate DECC's approach as far as possible. According to the consultation, doing so will ensure that "international developers constructing projects in Northern Ireland are following a familiar and accepted regime", and will be subject to the same legal obligations with regards to decommissioning as they are elsewhere in the UK.
Similarly, legislation which will establish safety zones in which certain activities are prohibited around offshore renewable energy installations will mirror that elsewhere in the UK, according to DETI's proposals. The same will apply to navigation rights and rules enabling the Executive to ban public navigation in the relevant areas.
"Our aim is that the regime in Northern Ireland should, as far as possible and practicable, mirror that already in place in GB waters to simplify matters and avoid unnecessary local differences for our developers, who are already familiar with the existing GB regime, providing the necessary certainty for investment in Northern Ireland waters," DETI said in the consultation document.
 "The purpose and principle objectives of this policy measure are therefore to bring the offshore electricity legislation for NI territorial waters into line with that which already exists in GB waters as far as is practicable," it said.
[mappress]
Press release, February 15, 2013; Image: dongenergy