Germany: First CAL 64000 Heavy-Lift Offshore Crane Ready for Operation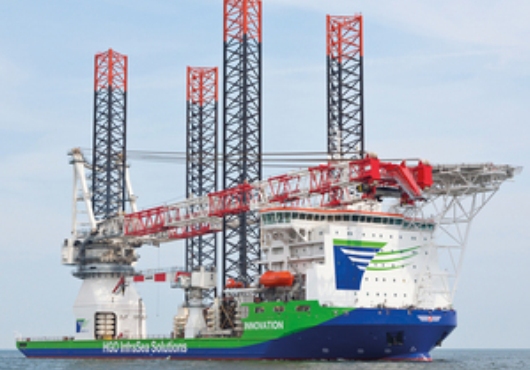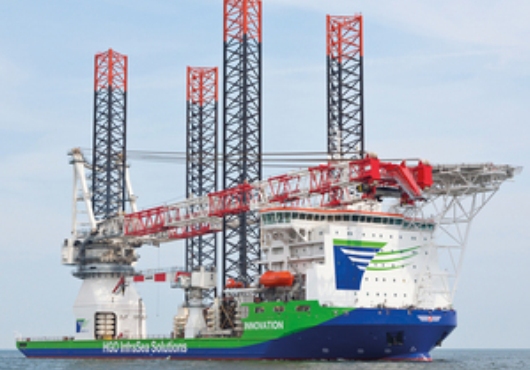 The first CAL 64000-1500 Litronic®, a heavy lift offshore crane developed by Liebherr-Werk Nenzing GmbH, is now ready for operation. The crane is installed on the "Innovation", a vessel belonging to HGO InfraSea Solutions, which installs offshore wind power stations in the North Sea wind park Global Tech I.
With this new product Liebherr meets the increasing demand for high performing heavy lift.
The CAL 64000-1500 Litronic® achieves a maximum lifting capacity of 1,500 t at a maximum working radius of 31.5 m. It is designed as "Crane Around the Leg", which means that the heavy lift crane is able to rotate 360° around one of the four jack-up legs of the vessel.
The CAL 64000 is the first heavy lift offshore crane in the world to date to be built according to this design. The main advantage of this design is that despite the crane's enormous size it can be positioned in a space-saving way and thus requires a relatively small obstruction area of only 12 m.
[mappress]
Press release, October 8, 2012; Image: Liebherr