New York Offshore Wind Developers Ask for Inflation-Related Price Relief, NYSERDA Argues Some Requests 'Not Tied to Inflationary Pressures'
This summer, the developers of the Sunrise Wind (Ørsted and Eversource) and Empire Wind 1 & 2 and Beacon Wind projects (Equinor and BP) filed petitions with the New York State Public Service Commission (PSC), seeking price adjustments to their contracts with the New York State Energy Research and Development Authority (NYSERDA).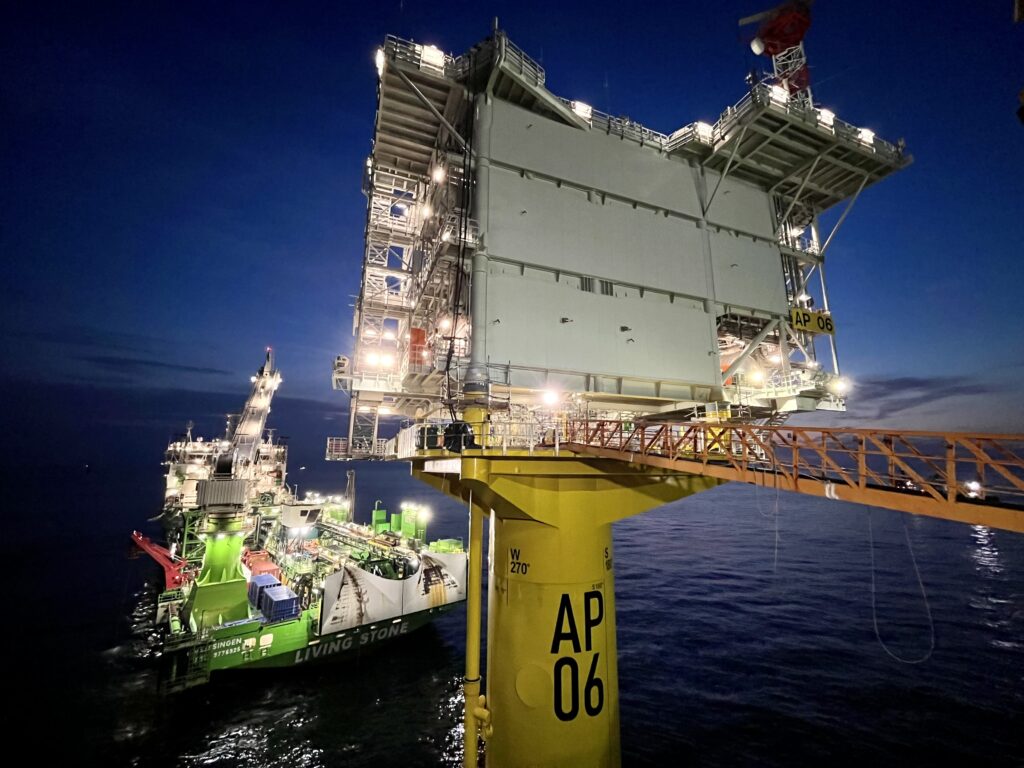 In response to the petition filings, NYSERDA filed a document with estimates on how much the requested modifications would increase the strike prices of the four offshore wind farms and also noted that some components of the petitioners' requests were not directly related to inflationary pressures.
In this article:
The increase in strike prices for Empire Wind 2 and Beacon Wind would amount to over 60 per cent if all requests are accepted.
NYSERDA in favour of inflation- and global market conditions-related price adjustments.
The developers requested enhanced terms in their offshore renewable energy credit (OREC) contracts that would adjust for inflation, and also include interconnection cost adjustment, with the joint venture between Equinor and BP also requesting an extension of the contract by five years for the 810 MW Empire Wind 1 offshore wind farm (from 25 to 30 years).
In their petitions, the developers said that without price adjustments their offshore wind projects might not be able to move forward, with Ørsted and Eversource saying that without this intervention "it would not be able to obtain a final investment decision (FID) allowing it to fully construct the Project" and the Equinor-BP joint venture noting that price adjustments would "restore the Projects' ability to attract the capital required for them to move forward".
However, in its response, NYSERDA argues that some components of the companies' requests do not completely align with the relief in inflationary pressures on which the petitions are based.
"[The] relief requested by the Petitions includes a number of distinct components, each of which has an individual impact on strike price. Some of those components appear less appropriate to include in an adjustment", NYSERDA stated.
For the requests made by both developers to apply an interconnection cost-sharing term, NYSERDA says that they "appear designed to make those projects whole for changes (whether or not related to inflation) to one particular aspect of project costs, rather than to address the market-wide, unforeseeable inflationary pressures that have affected all aspects of projects". NYSERDA added that the increases in interconnection costs would be, at least partially, mitigated through the inflation adjustment formula.
Furthermore, as Equinor and BP asked for a contract term extension for Empire Wind 1 and a Consumer Price Index (CPI)-based escalator for the duration of the contract for the 1.26 GW Empire Wind 2 and 1.23 GW Beacon Wind agreements, NYSERDA argues that these requests do not seem to be tied to the market-wide inflationary pressures and that they are "not well-connected to the circumstances underpinning the request".
"Finally, the change to the weighting factor of the inflation adjuster from 80% to 100% proposed by Empire/Beacon exposes ratepayers to inflation's entire effects, whereas it could be more appropriate for at least some of inflation's effects to be borne by developers", NYSERDA said.
As for Ørsted and Eversource's 924 MW Sunrise Wind, the developers have requested that an inflation adjustment and interconnection cost adjustment mechanism similar to those included in NYSERDA's third offshore wind solicitation be applied to the project's strike price. According to NYSERDA, the interconnection cost adjustment requested by the Sunrise Wind project is estimated to have a significantly smaller impact on price than the inflation adjustment.
In its response to the petitions, filed with the New York PSC, NYSERDA has also provided estimated adjusted strike prices based on the relief mechanisms proposed by the developers, according to which implementing all the requests for all four projects would result in an increase of the weighted average strike prices by 48 per cent.
Looking at the price impact per developer, Ørsted and Eversource's request is equivalent to a 27 per cent increase to its existing strike price based on current index values, while Equinor and BP's requests for their three offshore wind farms would result in a 54 per cent increase on average across their portfolio of projects.
The Empire Wind 2 and Beacon Wind projects are estimated to have the biggest increase in strike prices if the requests in the petitions are approved, as the strike price for Empire Wind 2 would go up by 66 per cent and Beacon Wind's strike price would jump by 62 per cent, according to NYSERDA's estimates.
Aside from the components of the petitions for relief that are found not to be in line with the basis of the petitions that refer to inflation and adverse global market conditions, NYSERDA has also made the case for price adjustments to strengthen the offshore wind projects, as well as protect consumers, moving forward.
"[If] no price adjustment is made, progress to Climate Act targets would be slowed, opportunities to realize earlier grid reliability and health benefits, as well as substantial economic development, would be missed", NYSERDA states.
Inflation adjustment mechanisms were included in the last solicitations, so applying a price adjustment that implements similar principles would be consistent with the approach already taken recently. Furthermore, including a price adjuster that is based on dynamic indices would safeguard projects from future inflation and would consequently benefit ratepayers if inflationary trends reverse going forward, according to NYSERDA.
NYSERDA has pointed out that inflation, as well as certain market-wide developments and macroeconomic conditions affecting offshore wind such as supply chain bottlenecks and equipment costs, could not have reasonably been built into the prices bid into prior solicitations.
"Accordingly, applying an adjustment designed to adjust specifically for those matters would not undermine the competitiveness of prior solicitations or harm non-awardees in prior solicitations, nor would it be expected to provide a windfall to developers given that a well-designed price adjustment would correlate with actual cost exposures faced by projects", NYSERDA said.

ADVERTISE ON OFFSHOREWIND.BIZ
Get in front of your target audience in one move! OffshoreWIND.biz is read by thousands of offshore wind professionals daily.
Follow offshoreWIND.biz on: