Time to take note and take action: Why the ambitious offshore energy targets set for 2050 are a good thing
The world's population is expected to reach 9.7 billion by 2050, and with it, global energy demand is projected to rise by as much as 50%. But as society continues to grapple with the challenges of climate change, governments across the globe are looking to offshore energy to help meet these increasing energy demands while also reducing greenhouse gas emissions and promoting sustainable development.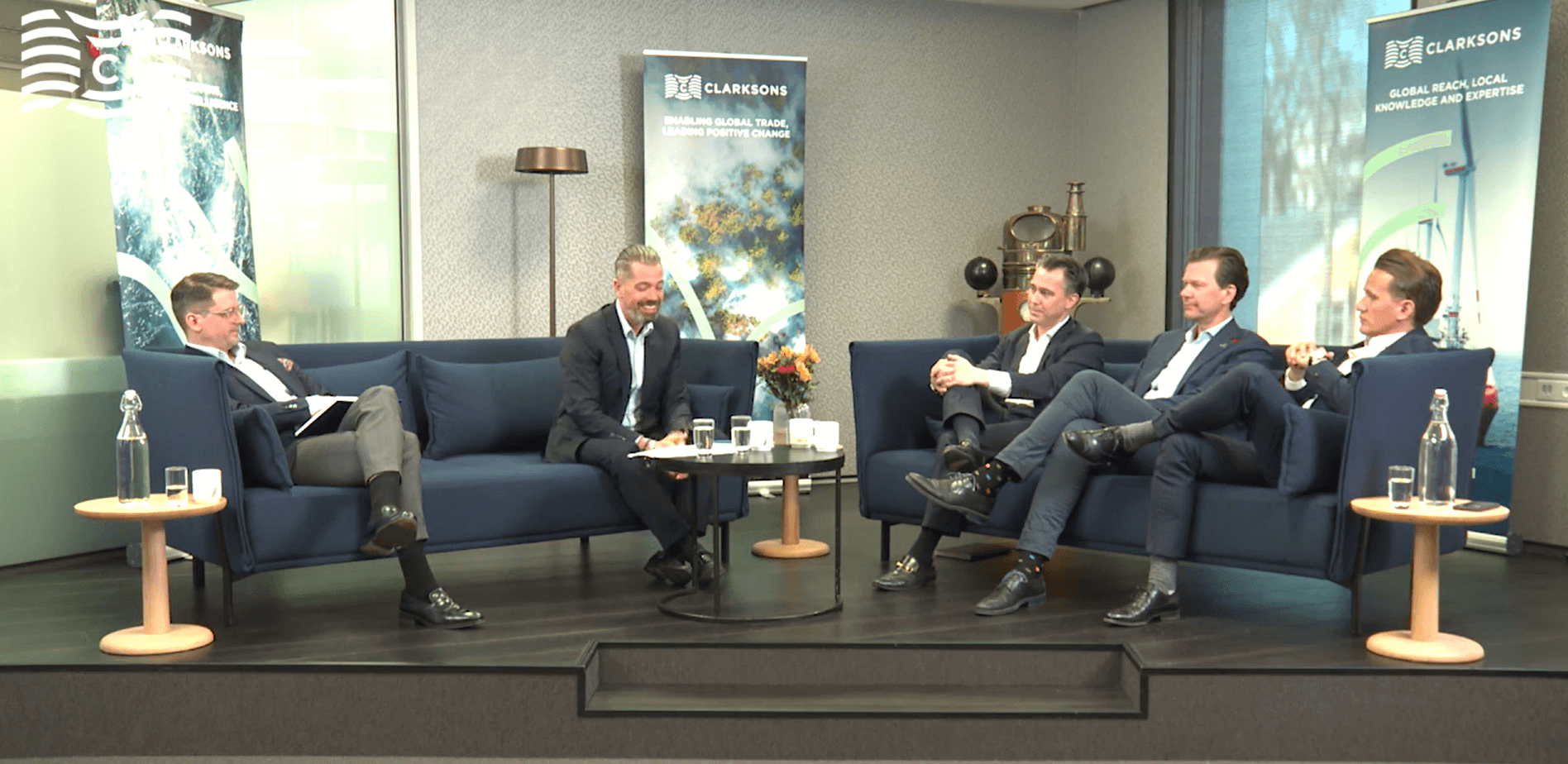 A growing number of countries are setting ambitious targets for renewable energy production: The US for example, has set an offshore wind energy target off 30GW by 2030. And the UK government's energy security strategy aims to achieve up to 50GW of offshore wind power by 2030, which is expected to deliver sufficient energy to power every home in the country. With this in mind, we recently brought together a panel of experts from across the Clarksons Group to discuss the current energy landscape. The panel shared their thoughts on the shifting global paradigm and the associated challenges and opportunities for those involved in the offshore energy industry. The participants:
David kicked off the webinar by setting the scene and acknowledging that we are currently experiencing new territory. He said: "We've seen huge change recently in this new post-COVID world. We've had inflation. We have a war in Europe. There's a lot of uncertainty. But there are some phenomenal targets that have been set across the world. And the idea of this conversation with the Clarksons Group is to see how those targets are going to be met and how we are going to try and achieve them."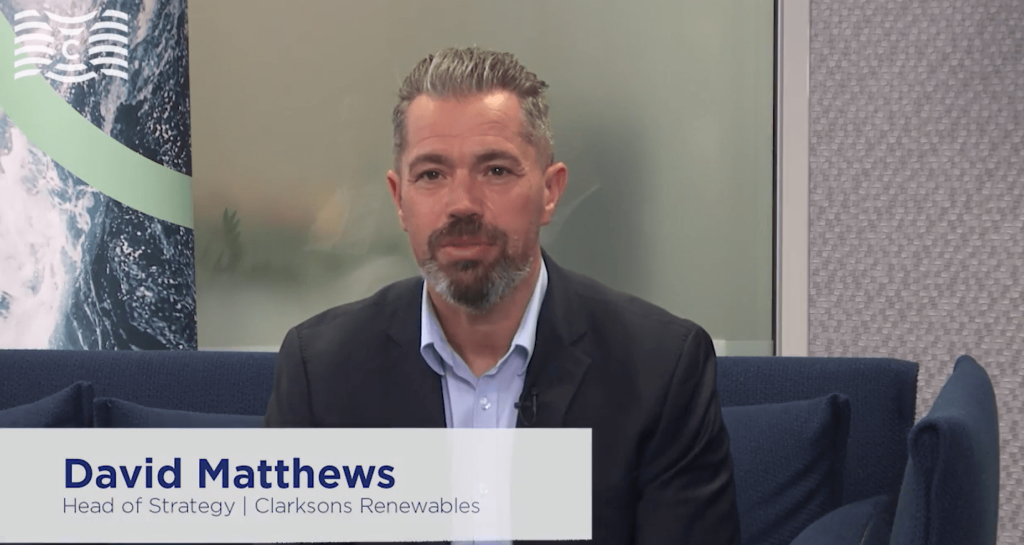 The role of Offshore energy: today and tomorrow
Shipping, along with most major industries, has already started shifting towards more sustainable and low-carbon energy sources. While some improvement is yet to follow regarding aligned policies which will help the industry to be more efficient and to progress faster, in recent years we have seen governments across the world come together to develop, set, and support ambitious decarbonization targets.
The last decade has seen the cost of production for offshore wind energy significantly decrease thanks to a combination of technological advancements, increased competition, and economies of scale. To a large degree, we are now seeing that offshore energy is able to compete with existing energy sources (e.g., coal, natural gas and nuclear power) on a levelized cost of energy basis. As a result, offshore wind has already firmly established itself as part of the energy mix in Europe and looks set to be an increasing part of the energy mix in a wider global context with Taiwan, South Korea, Japan and now the US all stepping up production this year on a larger scale. It seems we're just at the starting point!
Erik confirmed we are in an energy transition, saying "It started sometime back, and it is, of course, gaining momentum with all the investments and policy formation that we are seeing aimed at trying to enhance the pace behind it."
Frederik was able to provide further context on the sector's development by reflecting on when he started out in the industry. He said: "We've come a long way from 20 years ago, when offshore wind was deemed an experiment with Denmark taking onshore turbines and putting them offshore. The market has grown and industrialised itself now. It is a fully-fledged energy system that you can put out into the ocean and generate green electricity."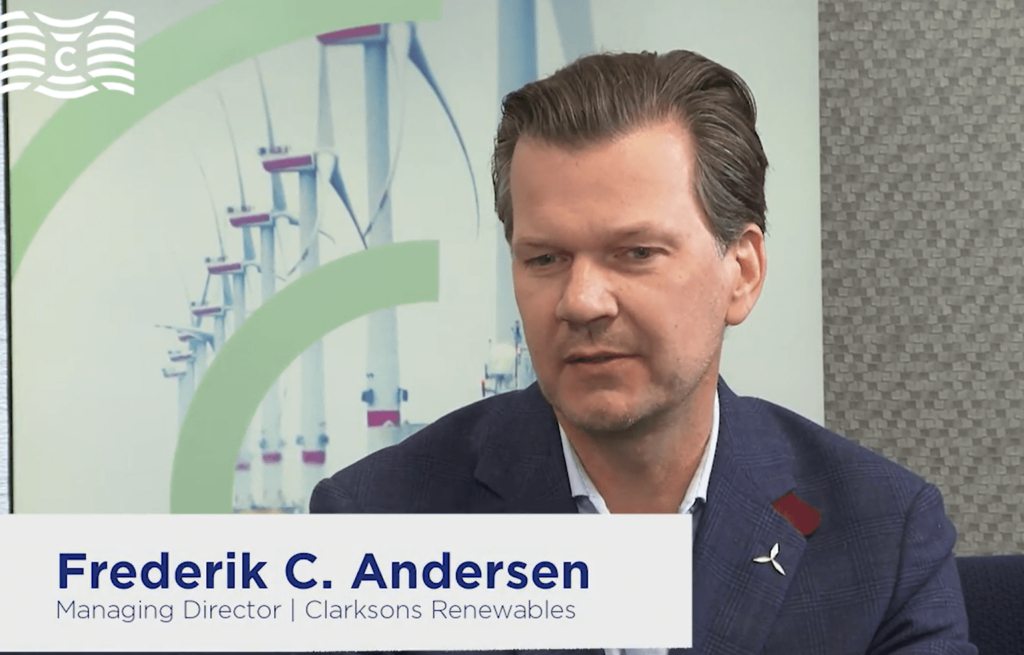 Yet Frederik was keen to point out that "energy transition is a marathon – not a sprint" and noted there is still some way to go. Looking to the future, he commented: "As we move forward, we need more cost-effective renewable energy and to be smart in the way we do this. At Clarksons Renewables, we believe that the focus really needs to be on how to create better supply chain logistic solutions to ensure we have an alternative to nuclear power, particularly in countries where coal is a big thing. Our focus is on how we can deploy an offshore wind system in regions which haven't previously had the economics to do so, and we're getting there."
Listen to the full discussion here.
The return of oil & gas?
The panel went on to discuss the recent 'return' of oil and gas, sharing their views on the impact of this. All our experts agreed that this resurgence has not only had direct implications for energy markets, it has also had knock-on effects for the offshore wind supply chain.
Erik led this part of the discussion, detailing how the oil and gas industry has enjoyed a resurgence in recent years with prices and demand on the rise after a prolonged period of decline. Yet he thinks we still haven't seen the peak of demand, saying: "I don't think oil and gas is dying anytime soon. If you look at various reports and various scenarios, you can see that there is lots of different data on where we are currently heading. Even if you look to the big energy agencies – to the International Energy Agency, the US authorities, the EIA and so on – they all have quite different perspectives on where they expect global oil demand to be at in 2045 or 2050. In the most realistic scenario, in my view, we're not looking at the potential for peak demand before 2035. And that is at the very earliest."
Given that oil and gas are certainly going to be around for the foreseeable future, the green transition, electrification of everything, and advancement of alternative fuels all look set to take longer to replace fossil fuels. When asked what this means in practical terms, Erik said: "I think a lot of oil companies are realising that oil and gas is going to be around for longer and that we actually need to allocate more capital spending into traditional upstream oil and gas."
Listen here to our panellists go into more detail on the progress of the energy transition as a whole, and the challenges we are experiencing as a result of the upturn in global oil demand.
Why the wait? What is delaying the green transition?
With such a strong drive towards decarbonisation, the demand for green solutions has never been more apparent. Yet the bottom line is that the green transition requires money to make these things happen. Kenneth cited "Capital is crucial. If we look at the installation of renewable capacity in Germany as an example, over the last two decades, Germany has invested about $250 billion to increase their electricity production renewable from 6% to about 50%".
The panellist agreed there is urgency around investment aligned to the green transition, Turner highlighted that "A recent report said that to get to net-zero targets in 2050 will need an additional annual spend of $3.5 trillion on physical infrastructure."
So where do we envisage this money coming from and who has an appetite for investing in these kinds of projects?
The potential for attractive returns and long-term stability is attracting attention from a wide-range of investors – from institutional investors and private equity firms to utilities and developers. Particularly in Europe, where offshore wind is more established, institutional investors such as pension funds and insurance companies have been active in financing these types of projects. Even in the US, where offshore wind is still relatively new, there is growing interest from both domestic and international investors with major utilities and European developers alike getting involved in projects.
Our panellists, however, felt it important to recognise that there are also challenges to securing investment in offshore wind. The panellists, acknowledged that many are understandably hesitant to jump in with both feet, identifying, it comes back to confidence, which is very difficult to manage and communicate. Furthermore, they noted that inflation may present further barriers to those considering investing in the sector because the energy transition we are in will drive up demands and there will be inflationary impact. We will need more of everything, meaning scarcity of resources, which will cause prices to increase.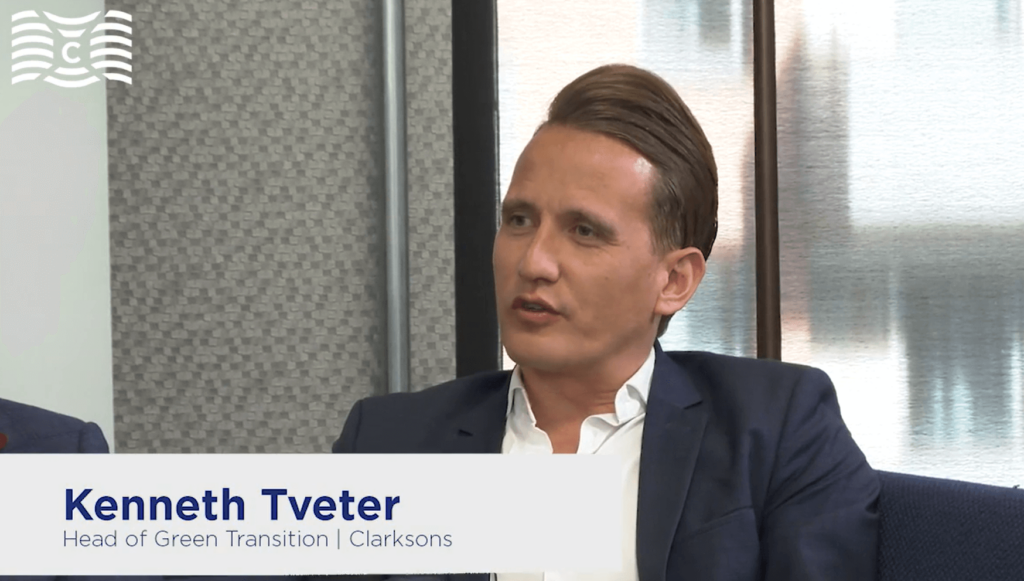 Kenneth said there are challenging times ahead when it comes to securing investment for offshore wind projects. He explained: "the challenge is that we are going through this energy crisis, and it's not just Europe, it's in Asia, it's all the parts of the world. It's happening at the same time and is coupled with the inefficiencies that we're facing in our current pathway towards lower admissions and the solutions that we currently think are the future solutions. Then on the other side, we see that our clients are struggling between having to be compliant with more complex regulation and requirements to decarbonize, but at the same time, it needs to be economical. They also need to take shareholders and then social pressure into consideration so there's a balance here, and for many clients, there seems to be an opinion that you need to go all in, and it needs to be perfect. It may be cliché to say, but to a large degree we are seeing that perfection is the enemy of progress to launch."
Discussing how to counteract hesitancy amongst investors, our panellists spoke about the importance of making the decision now to push offshore energy forward at pace. They also mentioned how paramount education is, not only in helping investors to understand why we need this change to start immediately, but also to help build confidence in offshore energy investment today to ensure we meet the ambitious industry targets of tomorrow.
The discussion continues! Click here to find out why capital is crucial for the green transition.
Our panellists all agreed that setting ambitious targets for the transition to a low-carbon future by 2030/2050 must be seen as a positive step. While challenges in achieving these are inevitable, and the journey towards these targets may be bumpy, having concrete goals to work towards is essential in driving much-needed progress on the issue of decarbonization. While our experts acknowledged the industry may need to adjust its approach along the way, failure to reach these targets should not be viewed as a negative outcome. Rather, striving for these bold targets ensures that we continue to move in the right direction towards significant and meaningful progress in the fight against climate change and to create a cleaner, greener world for all.
Listen to the full conversation and hear what each of the participants had to say.
Note: The opinions, beliefs, and viewpoints expressed in this article do not necessarily reflect the opinions of Offshore-Wind.biz