Correll to Back Prysmian on Calvados Offshore Wind Farm
The Correll Group has been awarded a contract from the Prysmian Group to provide support for the pull-in and installation of High Voltage Alternate Current (HVAC) export cables to the offshore substation platform for the Calvados offshore wind farm in France.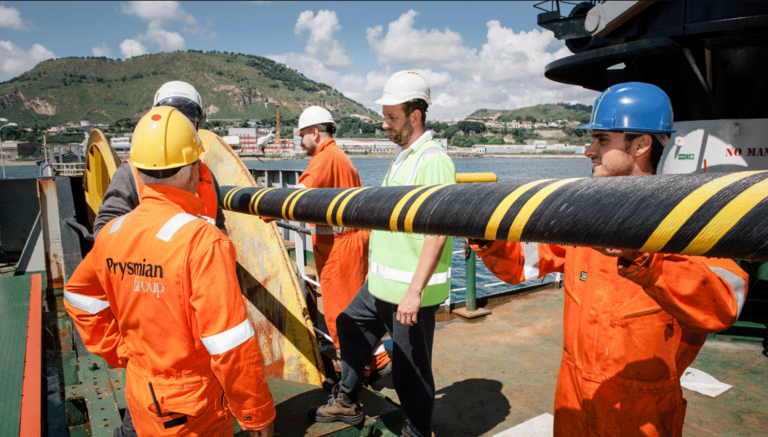 Under the contract, the Correll Group will provide support for the pull-in and installation of two 225 kV HVAC export cables, each about 17.5 kilometres in length, to the offshore substation platform which was recently installed on the 450 MW Calvados project, also known as the Courseulles-sur-Mer offshore wind farm.
"We are delighted to have been awarded a further contract with the Prysmian Group and we very much look forward to continuing to grow our partnership. This project will be completed using Correll's cable pull-in and termination & testing team under our new bespoke turnkey solution", said Sam Dowey, Managing Director at Correll.
In 2017, Réseau de Transport d'Électricité (RTE) awarded Prysmian to develop submarine cable links to connect Fécamp, Calvados and Saint Nazaire offshore wind farms to the mainland power grid in France.
The Italy-headquartered company is also responsible for the inspection, maintenance, and repair of the abovementioned export cable links.
The Calvados offshore wind project is comprised of 64 wind turbines located more than 10 kilometres from the Bessin coastline and occupies a total surface area of approximately 45 square kilometres.
The offshore wind farm is being built by a consortium comprising EDF Renouvelables, Enbridge, CPP Investments | Investissements RPC, and Skyborn Renewables.
Once fully commissioned in 2024, the project will generate the equivalent of the annual electricity consumption of 630,000 people or over 90 per cent of the Calvados French department's population.
Follow offshoreWIND.biz on:
NOTE: The original article has been amended.