US Offshore Wind Pipeline Blows Past 51 GW, Report Says
The American Clean Power Association (ACP) has released a report on the US offshore wind market, outlining a rapidly growing pipeline of projects across 32 leases totaling 51,377 MW of expected capacity which is enough to power the equivalent of more than 20 million homes.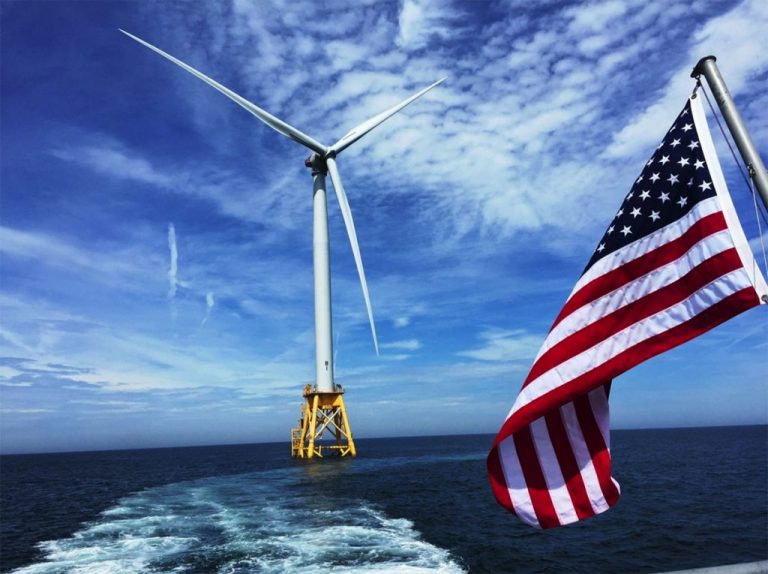 Altough the US currently lags behind China and the UK in terms of installed offshore wind capacity, the increasing number of projects in development signals significant progress in a sector poised to play a critical role in creating an energy system powered by clean energy, ACP said.
Additionally, offshore wind project development, construction, and operations are expected to support up to 83,000 American jobs by 2030, with industry investment set to deliver up to USD 25 billion per year in economic output, according to an ACP report from 2020.
The Offshore Wind Market report outlines the crucial role that states are playing in driving US offshore wind procurement.
East Coast dominates with 84 per cent of the development pipeline across 32 leases, accounting for 43.1 GW.
States like New York and New Jersey have set procurement targets totalling over 51 GW. In total, ten states have combined offshore wind targets of over 81 GW.
The new report emphasizes the economic impact of offshore wind on domestic shipbuilding, with more than 30 new vessels currently on order or under construction to support the industry.
The majority of them are crew transfer vessels (CTVs) like the one St. Johns Ship Building is manufacturing for Atlantic Wind Transfers, but there are also Jones Act-compliant service operation vessels (SOVs) ordered or under construction.
Additionally, Keppel AmFELS shipyard is building a wind turbine installation vessel (WTIV) for Dominion Energy named Charybdis which is the first Jones Act-compliant WTIV scheduled to enter service this year.
The domestic supply chain for offshore wind is also set for significant growth, with fourteen facilities announced or under construction.
Investment announcements for major offshore wind components exceed USD 1.7 billion, and with three state solicitations pending, more supply chain investments are anticipated, bolstering the sector's expansion, ACP said.
Despite these encouraging trends, ACP outlined rising project costs due to supply chain disruptions, commodity price increases, macroeconomic inflationary pressures, and higher interest rates.
In addition, rising steel prices in particular pose challenges for offshore wind developers, as steel represents a significant portion of project material costs, according to the report.
"Lengthy and unclear permitting and regulatory timelines make these issues worse. Resolution of these permitting and siting challenges, alongside improving economic conditions, would strengthen the economic viability of offshore wind projects", ACP said.
"A strong, collaborative approach between industry stakeholders and government bodies will help us tackle obstacles – like clarifying permitting processes – and realize the full potential of offshore wind as a key component of our clean energy future", said John Hensley, ACP's VP of Research & Analytics.

ADVERTISE ON OFFSHOREWIND.BIZ
Get in front of your target audience in one move! OffshoreWIND.biz is read by thousands of offshore wind professionals daily.
Follow offshoreWIND.biz on: