TotalEnergies, Rise to Establish Offshore Wind Training Hub in Queens
Attentive Energy One, a joint venture between Rise Light & Power and TotalEnergies, has proposed USD 16 million in renewable energy training funds in Western Queens as part of its 1,400 MW offshore wind proposal to the New York State Energy Research and Development Authority (NYSERDA).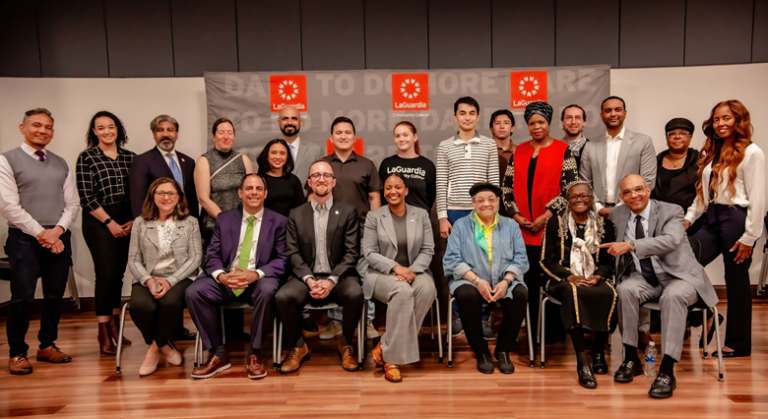 This investment in an inclusive green economy will be anchored by the proposed Queens Offshore Wind Training Hub at LaGuardia Community College (LAGCC).
The investment includes a USD 10 million, purpose-built combination of classroom and hands-on training space at LAGCC as well as USD 6 million in funding for community-based organisations with a strong presence in Western Queens' four NYCHA developments – Queensbridge, Ravenswood, Astoria, and Woodside – to source, mentor, and refer candidates to the Training Hub.
"The Western Queens community will have access to opportunities and resources providing STEM education, workforce skills training, and referral services to build a pipeline of candidates from disadvantaged communities towards long-term careers in offshore wind and renewable energy. It's a project that meets the needs of our community and our environment", said Kenneth Adams, President of LaGuardia Community College.
The Queens Offshore Wind Training Hub will include several service offerings featuring offshore wind training that will prepare New Yorkers for careers in the emerging local offshore wind industry.
The hub will also feature offshore wind incubation that will provide a range of business support services and technical assistance to startups, early-stage, and growth-phase enterprises seeking to participate in the offshore wind supply chain with a focus on women-owned, minority-owned, and service-disabled veteran-owned businesses.
The Procurement Technical Assistance Center and the Small Business Development Center will assist businesses with obtaining certifications and will advise on procurement processing and contracting. Additionally, businesses will be provided access to affordable workspaces, industry experts, mentorship, fabrication equipment, networking opportunities, community events, and accelerator programs.
The community programming at the hub will include workshops about clean energy careers for local middle and high school students as well as seminars and events for stakeholders in the clean energy innovation and workforce sectors, including opportunities for supply chain businesses to connect with offshore wind developers and training programme graduates.
According to TotalEnergies and Rise Light & Power, their proposal to build the 1.4 GW offshore wind farm off New York would, if approved, could result in USD 25.6 billion in economic activity in New York State.
The developers recently announce that one of the cornerstones of their plan for the state is a flagship manufacturing agreement with General Electric (GE) to manufacture offshore wind blades and nacelles at a new Ravena, New York facility.
Winning projects in the third offshore wind solicitation, run by NYSERDA are expected to be announced this Spring.
According to NYSERDA, the solicitation has attracted more than 100 total proposals for eight new projects from six offshore wind developers, including Ørsted and Eversource, Equinor and BP, RWE and National Grid, Invenergy and energyRe, TotalEnergies and Rise Light & Power, and Vineyard Offshore.
Attentive Energy LLC secured the second most expensive lease site in the record-breaking New York Bight seabed lease auction, held last year.
At the time, Attentive Energy was a joint venture company owned by TotalEnergies and EnBW. However, EnBW later decided to exit the US offshore wind market, with TotalEnergies acquiring the German company's US entity and its assets.
Follow offshoreWIND.biz on: