Vineyard Offshore Responds to New York Offshore Wind Solicitation
Vineyard Offshore, the project team behind the first commercial-scale offshore wind project in the USA, has submitted a proposal to the New York State Energy Research and Development Authority (NYSERDA) to develop the Excelsior Wind and Liberty Wind projects.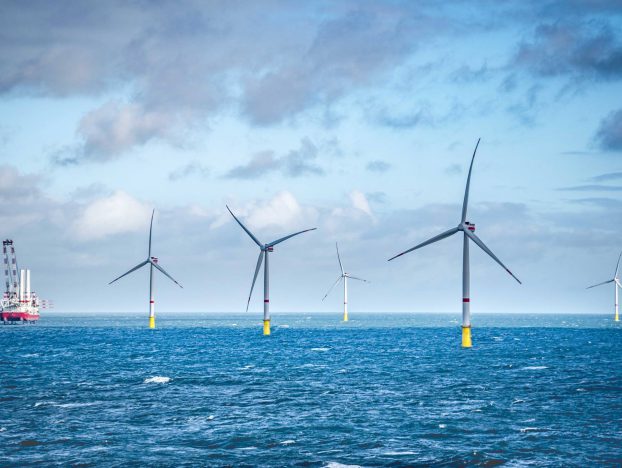 With a total capacity of over 2.6 GW, these projects have the potential to power over one million homes in New York City and Long Island, avoiding carbon emissions of up to 2.3 million metric tons annually.
Leveraging New York's nation-leading USD 500 million in public funding for offshore wind supply chain expansion, the proposals offer New York the largest direct investment in offshore wind supply chain infrastructure and manufacturing in the United States to date, the developer said.
Vineyard Offshore said the proposals were crafted to ensure the deliverability of the projects and their associated economic benefits cement and sustain New York as a national hub of the offshore wind industry.
"With these proposals, we've committed to the most comprehensive supply chain initiative we have ever made, with benefits and investments that run from Albany to Long Island and everywhere in between," said Vineyard Offshore CEO Lars T. Pedersen.
"As leaders in the development of the nation's first large-scale offshore wind project, we're bringing that experience together with partners who know how to deliver complex projects. I am very proud of our wide-ranging initiatives to engage important stakeholders so that local communities benefit from the projects as we build a new industry in New York State."
The projects will be based in lease areas OCS-A 544, located in the New York Bight, and OCS-A 522, located off the coast of Massachusetts. Both lease areas are owned by affiliates of Copenhagen Infrastructure Partners (CIP).
"We're proud of Liberty Wind and Excelsior Wind because they offer a massive opportunity for New York, in terms of both the thousands of jobs and the billions in investment associated with their development," said Partner and Head of North America at CIP, Tim Evans.
"But more importantly, we also believe these projects embody the ideals outlined in the state's climate and environmental justice goals and if selected will undoubtedly help New York turn these objectives into reality."
Excelsior Wind and Liberty Wind are projected to offer more than USD 15 billion in direct economic benefits that will create or retain over 25,000 full time equivalent (FTE) job years, while targeting a minimum of 35 per cent of the projects' economic benefits to be realized in disadvantaged communities in alignment with New York's Climate Act.
In addition, Vineyard Offshore's supply chain partnerships are expected to unlock over USD 1.3 billion in transformative investments in wind turbine blade, nacelle, and cable manufacturing facilities, creating nearly 2,000 construction jobs. Once operational, the facilities will support over 1,000 long-term manufacturing jobs and generate over USD 500 million in annual economic output in New York.
In addition, the projects will transform existing fossil fuel generation infrastructure in New York City to clear the way for the integration of the projects' clean power to the New York grid. The projects will also facilitate the deployment of over 700 MW of battery energy storage in New York City and Long Island, representing New York's largest deployment of battery storage to date and contributing significantly towards Governor Hochul's energy storage target of 6 GW by 2030, Vineyard Offshore said.
As the first offshore wind developer to sign a project labor agreement (PLA), Vineyard Offshore said it looks to build on that track record by working with New York's Union representative organizations to ensure good-paying jobs with family-sustaining wages and a just transition centered on racial justice and equality.
Vineyard Offshore's proposals include USD 90 million dollars in direct investments to support New York's workforce training initiatives, expand in-state manufacturing, commercial innovation, and supply chain opportunities for small businesses – including Minority and Women-owned Business Enterprises and Service-Disabled Veteran Owned Business Enterprises – and to preserve and protect the state's critical natural resources, including, totaling over 25 investments across the State of New York.
As previously reported, Vineyard Offshore will compete for the acreage in the New York Bight with companies and joint ventures such as Ørsted and Eversource, Equinor and bp, RWE and National Grid, Invenergy and energyRe, and Rise Light & Power.
NYSERDA expects to announce the awards in spring 2023.