offshoreWIND.biz at WindEurope: UK-Netherlands Multi-Purpose Interconnector Launches (Video)
UK energy market regulator Ofgem has received the application for an electricity interconnector license for the recently announced LionLink multi-purpose interconnector that will connect the UK and the Netherlands.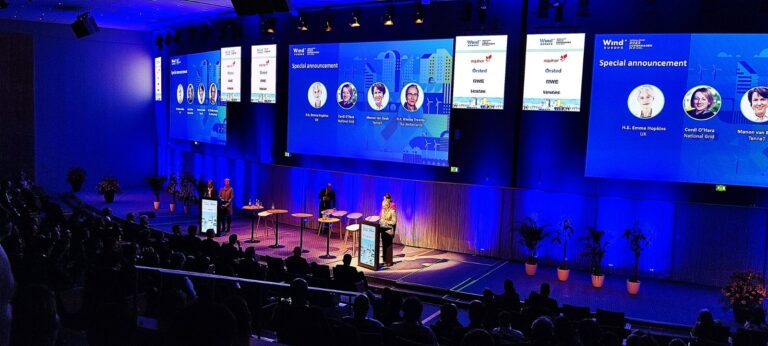 The application was submitted by National Grid Lion Link Limited for a license that would authorize it to participate in the operation of the electricity interconnector in Great Britain.
LionLink, being developed by the Dutch TenneT and UK's National Grid, will connect a Dutch offshore wind farm with a capacity of 2 GW to both countries via subsea interconnectors.
The Netherlands and the UK just a few days ago unveiled their plan to build what they say would be a first-of-its-kind electricity link to connect offshore wind between the two countries via interconnections.
The Offshore Energy and offshoreWIND.biz teams are currently at the WindEurope conference in Copenhagen, where yesterday, 25 April, TenneT and the National Grid launched the LionLink project.
"Today, I am really proud that after a year of working together, we take this important step forward with LionLink and sincerely I truly believe that connecting wind farms to multiple markets is a real game-changer for the energy infrastructure," Cordi O'Hara, President of National Grid Ventures, said at the event.
"So now we look forward and we take a step forward to developing the legal and regulatory frameworks to make this a reality."