Cosco and Cyan Renewables Ink LoI for First Foundation Installation Vessel
Cyan Renewables has signed a letter of intent (LoI) with China-based Cosco Shipping Heavy Industry to build its first Ulstein-design foundation installation vessel (FIV).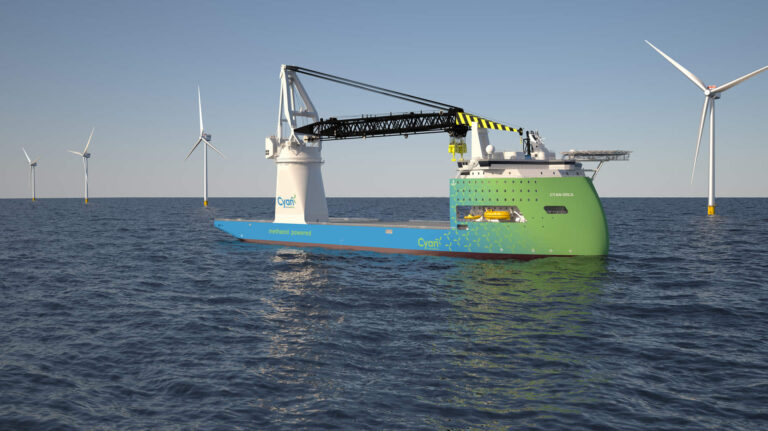 The vessel will be equipped with a crane of at least 5,000 tonnes, with the design specifically optimised for efficient installation of the heavies monopiles and tallest jackets, the Singapore-headquartered company said.
The Ulstein-design vessel will come with motion characteristics and station-keeping capabilities which should ensure the least amount of downtime due to the environment.
In addition, the latest technologies will be employed to minimise emissions and be ready for future fuels, according to Cyan Renewables.
"The LOI is the beginning of the growth of the Cyan FIV fleet. With this first step, we are well-placed to work with developers, EPC and T&I companies to resolve the challenge of vessel shortage", said Keng Lin Lee, CEO of Ryan Renewables.
"Cosco has a strong track record in delivering modern offshore installation vessels, and I look forward to the partnership."
Cyan Renewables' parent company Seraya Partners announced the launch of the new company in September 2022 and said this was Asia's first pure-play offshore wind farm vessel operator serving the offshore wind farm industry.
Shortly after the launch, Cyan Renewables established a regional headquarters for operations in Europe in Denmark.
Follow offshoreWIND.biz on: