Salzgitter and Iberdrola Sign Offshore Wind Power Purchase Agreement
Salzgitter Flachstahl GmbH and Iberdrola Deutschland have signed a long-term power supply contract, with electricity to be sourced from the Baltic Eagle offshore wind farm currently under construction in the German Baltic Sea.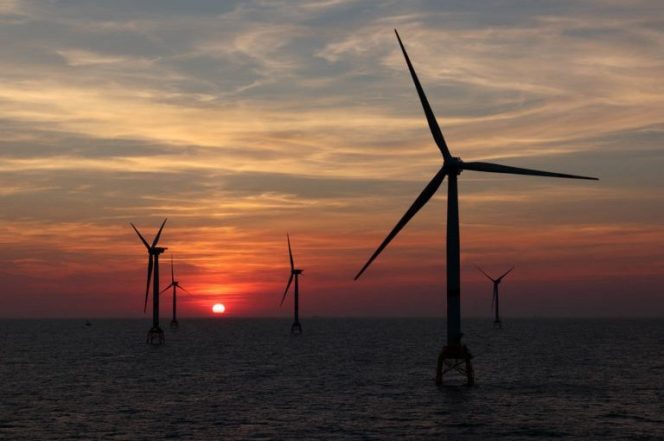 Based on this power purchase agreement (PPA), Salzgitter Flachstahl, part of the Salzgitter Group, has secured the delivery of 114 MW of electricity over a period of 15 years from the new offshore wind farm that is scheduled to go online at the end of 2024.
The sustainably produced energy will serve to additionally secure the SALCOS® – Salzgitter Low CO2 Steelmaking transformation program, the steelmaker said.
The electricity from the wind turbines will be used to produce green hydrogen, a core component for Salzgitter AG to produce virtually carbon-neutral steel, the company said.
"The collaboration envisaged with Iberdrola is another key component of our energy strategy. Our main aim is to secure our requirements for electricity from renewables for Salzgitter AG and for the SALCOS® transformation program in particular. True to our 'Partnering for Transformation mission'," said Gunnar Groebler, Salzgitter AG's Chief Executive Officer.
"Establishing sustainable production and process chains is becoming increasingly important for us and for our suppliers and customers sectors. By concluding this PPA, we have taken another big step toward climate-neutral production."
Once commissioned, Baltic Eagle, currently being built around 30 kilometres to the northeast of the island of Rügen, will deliver an overall capacity of 476 MW.
"Under our integrated growth strategy, the cooperation with Salzgitter AG marks another important step for Iberdrola Deutschland on this important core market," said Felipe Montero, Iberdrola Deutschland's Chief Executive Officer.
"Through strong partnerships and long-term PPAs, we are contributing, among other undertakings, to the transformation of Germany's industry, while also supporting the ramping up of green hydrogen in the market. Our intention is to work together with other key players in this field in the German business arena and support them in achieving their climate targets with solutions that are economically viable in the market, such as PPAs."
Back in November 2022, Salzgitter Flachstahl signed a long-term PPA with EnBW for 50 MW of electricity to come from the He Dreiht offshore wind farm in the German North Sea.
Baltic Eagle is part of Iberdrola's so-called "Baltic Hub" in the Baltic Sea. Together with the 350 MW Wikinger and the planned 300 MW Windanker wind farms, the Hub will have an installed capacity of more than 1.1 GW by 2026.

ADVERTISE ON OFFSHOREWIND.BIZ
Get in front of your target audience in one move! OffshoreWIND.biz is read by thousands of offshore wind professionals daily.
Follow offshoreWIND.biz on: