Iberdrola and Ramboll Extend Offshore Wind Cooperation in German Baltic Sea
Spanish energy company Iberdrola has appointed Ramboll to deliver the foundation design for their 300 MW Windanker project in the German Baltic Sea.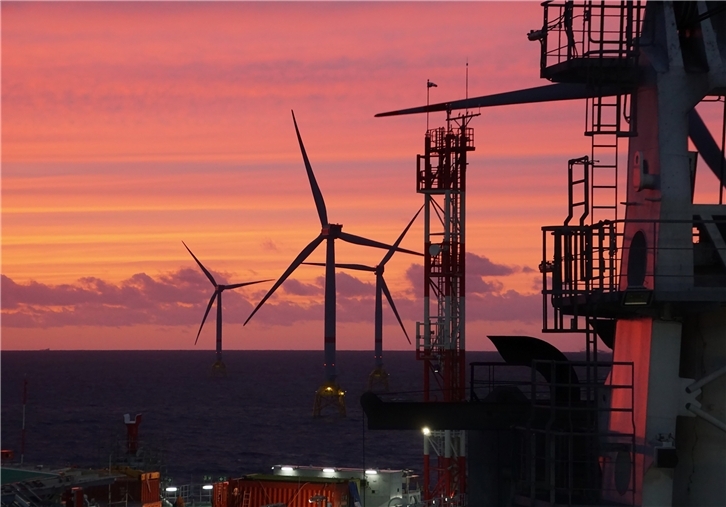 This will be the third foundation design Ramboll delivers for Iberdrola's Baltic Hub.
Ramboll has delivered the concept design of monopile and jacket foundations and will deliver the detailed design for a 15 MW class wind turbine.
The wind farm is located in the Baltic Sea next to the island of Rügen. Ramboll already supported Iberdrola with the design for both the 350 MW Wikinger and the 476 MW Baltic Eagle offshore wind farms.
Ramboll's scope consists of an update of the conceptual design as well as the basic and detailed design covering all of the Federal Maritime and Hydrographic Agency's (BSH) approval phases.
The substructures will be monopile foundations equipped with a transition piece. In addition to the primary and secondary steel design, Ramboll will provide the LV electrical design as well as the corrosion protection design.
The design also must meet challenging geotechnical conditions with several foundation positions being located in a limestone area.
Ramboll will perform the geotechnical study, including the assessment of all foundation positions. Besides the challenging geotechnical conditions, sea ice interacting with the monopile foundation needs to be considered. Ramboll will also support the fabrication and installation.
Windanker will comprise 20 turbines of the 15 MW class in water depths between 41.5 and 44.9 metres.
This will be the third offshore wind farm project for Iberdrola's Baltic Hub scheduled to operate an installed capacity of over 1.1 GW by 2026.
The Baltic Hub is expected to contribute significantly to Germany's ambition to install 70 GW of offshore wind energy by 2045 in the Baltic and North Sea – a steep incline from today's 8.1 GW, Ramboll said.
Follow offshoreWIND.biz on: