TotalEnergies and Corio to Jointly Develop Formosa 3 as JERA Bows Out
TotalEnergies and Corio Generation have signed a joint venture partnership to develop the Formosa 3 offshore wind farms in Taiwan.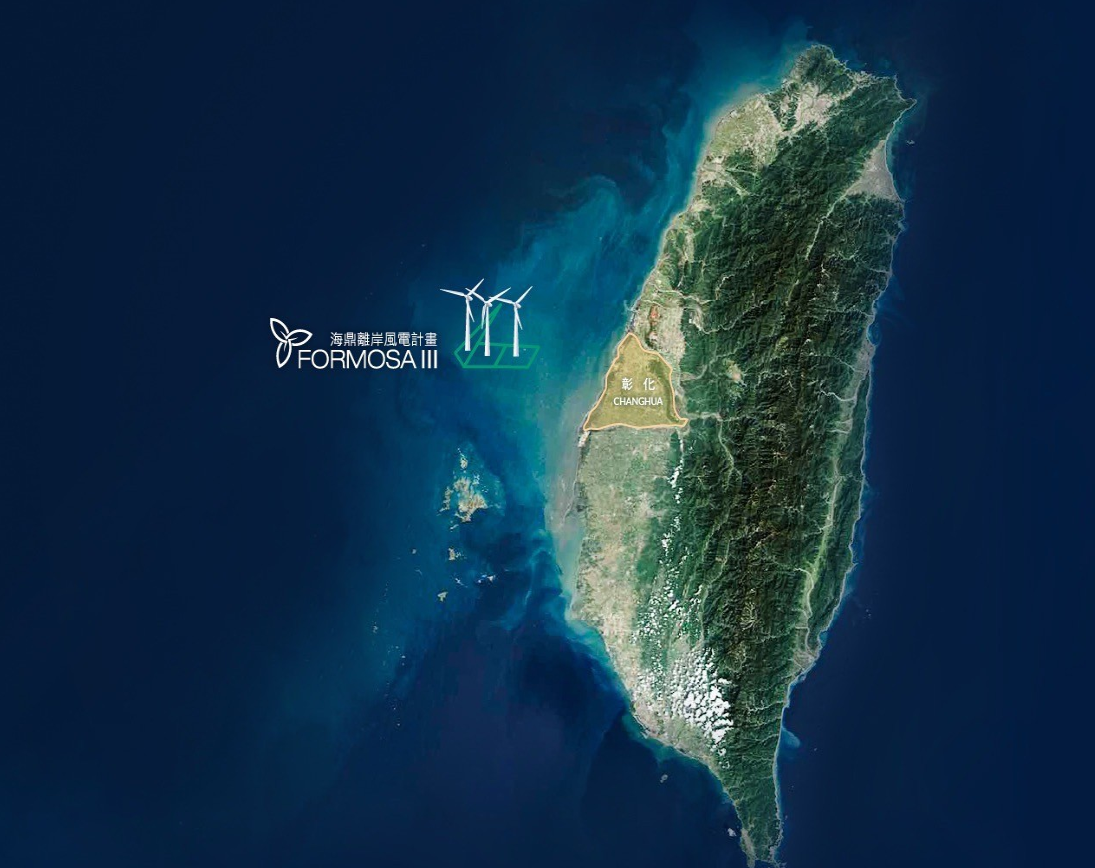 Under this agreement, Corio will remain the majority shareholder and lead developer with 50 per cent plus ten shares overall in the project.
The announcement comes after Taiwan's Bureau of Energy confirmed in late December 2022 that Formosa 3's Haiding 2 wind farm had been successfully awarded 600 MW grid capacity following the first phase of Taiwan's Round 3 auctions.
It appears that TotalEnergies has replaced the Japanese utility JERA as Corio's partner in the development of the Formosa 3 project. Corio and JERA have already jointly developed two offshore wind projects in Taiwan – Formosa 1 and Formosa 2.
JERA and Corio have yet to issue statements on the matter.
The Formosa 3 project comprises three proposed wind farms – Haiding 1, 2, and 3 – in Changhua county on the central-western coast of Taiwan. The project received Environmental Impact Assessment (EIA) approvals in 2018, with an EIA-approved capacity of around 2 GW.
"We are very pleased to team up again with our strategic partner Corio, this time to develop offshore wind in Taiwan. This marks a new step toward supporting Taiwan's energy transition, bringing sustainable, low-cost energy to the country. It also demonstrates our dedication to build up our global multi-energy business model through a series of investments to grow our worldwide renewable portfolio from 17 GW in 2022 to 35 GW in 2025, in line with our ambition to be one of the top 5 renewables developers by 2030," said Vincent Stoquart, Senior Vice-President Renewables at TotalEnergies.
The wind farm development is expected to contribute to Taiwan's plans for the green energy transition and represents a multi-billion investment from the partners and project lenders up to the end of construction. Future investments will be made in proportion to the partners' project shareholdings.
This agreement is subject to the receipt of applicable regulatory approvals from relevant authorities.
"We are thrilled to welcome TotalEnergies as our partner in building offshore windfarms in Taiwan. Our two companies have a longstanding relationship and strong track record in developing projects across Europe and Asia-Pacific and so we are absolutely delighted to be working together again in Taiwan," said Jonathan Cole, CEO of Corio Generation.
"Corio has one of the largest offshore wind project portfolios worldwide with more than 20 GW in development. As a transformative source of clean and reliable energy, we believe offshore wind offers huge benefits to Taiwan's communities and economy. The Formosa 3 windfarms will support job creation and provide many opportunities for local businesses to participate in the green energy transition."
The partnership in Taiwan is the latest example of TotalEnergies and Corio. Other projects developed by the two companies include the 2 GW West of Orkney Wind Farm project in Scotland, UK, the 1.5 GW Outer Dowsing Offshore Wind project in England, UK, over 2 GW of floating wind projects in South Korea, the 250 MW floating wind farm tender in France's South Brittany region, the 500 MW floating wind farm tender in France's Mediterranean region.
Follow offshoreWIND.biz on: