CIP Joins NorSea, Parkwind Floating Offshore Wind Alliance, Targets Utsira Nord Bid
Copenhagen Infrastructure Partners (CIP) have announced that they will join NorSea and Parkwind in a partnership dedicated to developing floating offshore wind projects in Norway.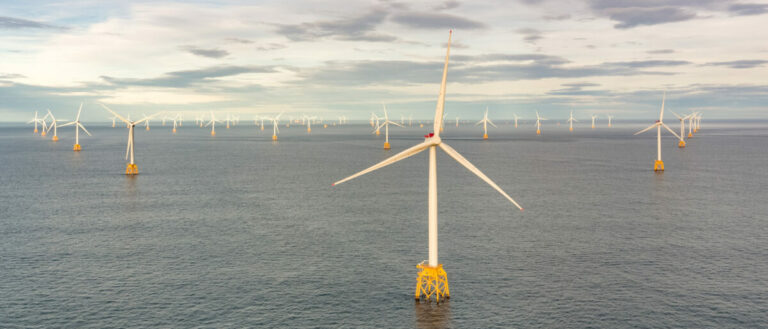 In doing so, the companies will further strengthen their consortium initially targeting the 1.5 GW Utsira Nord tender.
The partners said that the group aims to participate when Norway realises its goal of increasing renewable energy production from offshore wind with a foundation in Norwegian industry and research and development, creating both jobs and growing the Norwegian economy.
CIP has teamed up with Norwegian pension fund KLP as a strategic investor.
By entering the partnership, the three companies plan to combine their expertise in developing, financing, and constructing renewable assets to enter the Norwegian floating offshore wind market successfully.
Together they have a broad experience from similar projects in Northern Europe and the rest of the world combined with a strong local presence, local knowledge, and ambitions to contribute to the development of local value chains and industry, the partners said.
"CIP, with their experience, forward-leaning renewable technologies, and financial capacity, will further strengthen our partnership and bring capabilities that will help ensure a high quality and competitive application and development of Utsira Nord", said Kristin Gjertsen, CEO NorSea Impact.
"The inclusion of KLP as CIP's strategic co-investor, further underlines the Norwegian position, and our main ambition to build a strong Norwegian industry developing offshore wind for the future."
Norway has set a target of reaching net zero by 2050 and has committed to establishing 30 GW of offshore wind power by 2040.
The majority of Norwegian offshore wind potential are at water depths requiring floating wind projects.
Utsira Nord and the first phase of the Sørlige Nordsjø II are planned to be put up for auction in the first half of 2023.
Utsira Nord has a capacity of 1.5 GW which is divided into three 500 MW zones. The zones will be awarded on the basis of qualitative criteria, including facilitating innovation and technology development in floating offshore wind.
Follow offshoreWIND.biz on: