RWE Backs Self-Erecting Crane Development
RWE has signed a letter of intent with WindSpider, a Norwegian-based company that is developing a new modular self-erecting crane system for the offshore wind market.
To improve operability and scalability for turbine installation as well as major component replacements, the WindSpider solution uses the tower of the wind turbine as part of the crane.
The system surrounds the wind turbine tower like the web of a spider and can be used on land as well as at sea.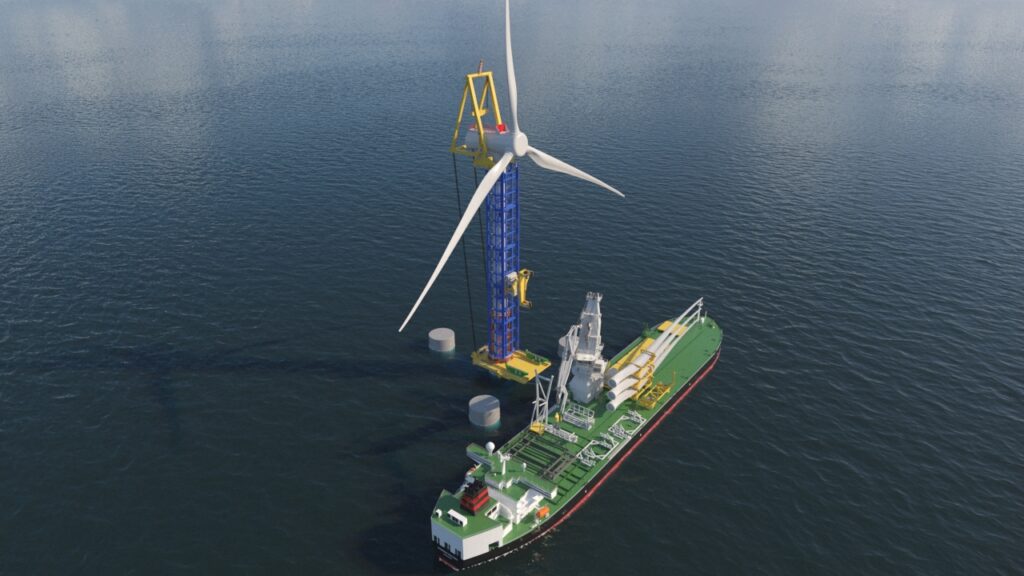 The WindSpider attaches to the tower and moves up and down using mast sections. At each step upwards, the crane lifts the next or wanted section of the tower or turbine, including the rotor blades in place.
When it's all done, the WindSpider reverses the process back to the starting point at the base and is lifted off.
With an effective lifting capacity of more than 1,200 metric tons and by eliminating relative motion between crane and tower, the design is well placed to be able to support the next generation of 20 MW+ wind turbines, according to WindSpider.
The solution also has the potential to allow the maintenance of floating wind turbines and the replacement of major components at sea, the companies said.
"We are very pleased with this opportunity to collaborate with RWE. This will allow for increased momentum in the ongoing development of our technology," said Kent Lynggaard Vinkel, CEO of WindSpider.
When it comes to RWE, the company is aiming to have 1 GW of floating wind technology in operation or under construction by 2030.
RWE has already secured a commercial-scale floating wind lease off the Californian coast.
The company is also selected as the qualified bidder for two commercial floating projects off the French coast and is preparing together with its partners to participate in the Utsira Nord floating wind tender in Norway.
In addition, RWE is looking to take part in the Celtic Sea auction in the UK and is exploring floating wind in other European markets and the APAC region.
Follow offshoreWIND.biz on: