All Three ScotWind Clearing Applicants Ink Seabed Lease Agreements
Crown Estate has confirmed that all three ScotWind Clearing applicants have signed seabed option agreements making their projects ready to move into the development stage.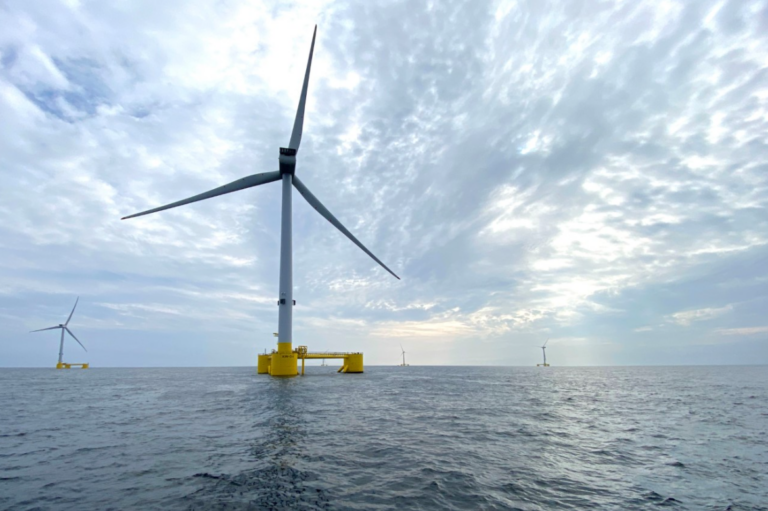 The three projects that made it into the development stage are the 500 MW floating wind farm proposed by Ocean Winds, the 1,800 MW floating wind farm proposed by Mainstream Renewable Power and Ocean Winds, and the 500 MW floating wind farm proposed by ESB Asset Development.
Full seabed leases are granted at a later stage once applicants have the necessary consents from regulators, such as Marine Scotland, and have secured grid connections and financing.
There are now 20 ScotWind projects with option agreements confirmed which, together, total up to 27.6 GW of clean energy.
A total of GBP 56 million in option fees will be paid by the three successful applicants taking the total figure for ScotWind option fees for the 20 projects to GBP 755 million.
Once operating, projects will pay Crown Estate Scotland multi-million pound annual payments that will be passed to the Scottish Government for public spending, according to Crown Estate Scotland.
The addition of these three agreements concludes the ScotWind leasing round.
Crown Estate Scotland said that a key part of ScotWind is focusing on the supply chain, from the outset, to develop the Scottish projects.
Latest figures, taking into account all 20 projects, now show initial Scottish commitments total of GBP 28.8 billion, indicating an average of GBP 1.4 billion investment in Scotland per project built, and GBP 1 million investment in Scotland per gigawatt of capacity built, Crown Estate Scotland said.
"These projects will further boost delivery of clean offshore energy that is central to Scotland's efforts to tackle the climate emergency, secure the UK's energy supply, and generate billions of pounds of investment in Scotland", said Colin Maciver, Head of Offshore Wind Development for Crown Estate Scotland.
One of the three projects is a joint venture between Mainstream Renewable Power and Ocean Winds. The consortium signed a seabed lease agreement worth GBP 36 million to develop a 1.8 GW floating offshore wind farm off the Shetland Islands in Scotland.
Named Arven offshore wind farm, the project is expected to produce enough clean energy to power nearly two million homes and save three million tonnes of carbon emissions each year.
"We look forward to listening to the many stakeholders who will have an interest in these projects as we start the development process to realise the potential of these projects. Developing a robust route-to-market to underpin future investment will be an early focus", said Adam Morrison, Country Manager for Ocean Winds in the UK.
Follow offshoreWIND.biz on: