Offshore Wind One of Building Blocks for Independent Scotland in New Gov't Paper
On 17 October, Scotland's First Minister presented a new paper on the plans for independence from the UK, which addresses numerous administrative and economic aspects of an independent Scotland. Among the resources that Scotland already has or is set to have is offshore wind, which will become the largest part of the Scottish renewables sector in the years ahead, according to the paper.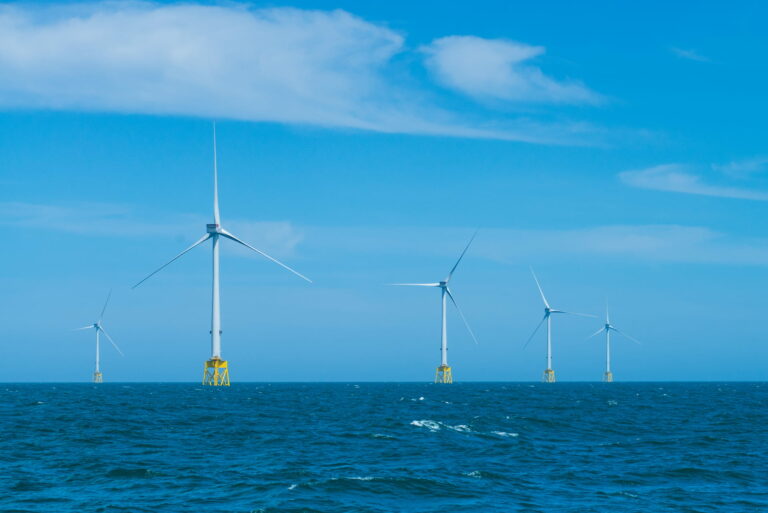 Scotland's peak electricity demand is between 5 GW and 6 GW
Enough offshore wind to export, interconnect and help reach wider EU targets
Scottish renewable energy resources were highlighted by the First Minister Nicola Sturgeon at a press conference held after the release of the new independence paper, with Sturgeon saying independence already works for many countries of the same size, or smaller, and Scotland has many economic strengths that many of them do not, including vast renewable energy resources.
Looking specifically at offshore wind, the new paper from the Scottish Government notes that offshore wind capacity in Scotland is currently at 1.8 GW, with up to almost 28 GW across 20 projects that could be built as the result of the record-breaking ScotWind leasing round.
If consented and fully deployed, these projects would deliver investment of up to GBP 28.3 billion (around EUR 32.8 billion) across the Scottish supply chain, equating to GBP 1.4 billion (around EUR 1.6 billion) of supply chain investment per GW of capacity, according to the paper, titled Building a New Scotland: A stronger economy with independence.
Peak electricity demand in Scotland is between 5 GW and 6 GW, the paper states, along with the emphasis on Scotland being energy-rich nation that generated enough renewable electricity in 2021 to power all its households for three years, and exported electricity with an estimated wholesale market value of GBP 2.4 billion (around EUR 2.8 billion).
"Scotland's renewable energy potential is vast and is fundamental to the new economy we want to build. An independent Scotland could ensure the long-term affordability of electricity, as offshore and onshore wind farms can provide electricity at a lower cost than nuclear or gas power plants", the paper reads.
This energy potential would not only power Scottish homes but also help deliver wider renewable energy ambitions, with offshore wind farms in Scottish waters both providing electricity to Scotland's grid and being exported to neighboring countries, including those who share the sea border with Scotland and could be interconnected in the North Sea.
"Scotland also has massive offshore wind potential which can provide renewable electricity not only for Scotland but for export to the rest of the UK and Europe. This can support security of supply and decarbonisation".
The new paper, which sees Scotland (re)joining the EU, also puts Scottish offshore wind as part of broader EU goals highlights the joint statement that the nine members of the North Seas Energy Cooperation (NSEC) recently signed, agreeing to reach at least 260 GW of offshore wind capacity by 2050.
Scotland could also play a role in the expansion of offshore wind in the North Sea through interconnectors and the creation of a potential integrated offshore energy grid which links wind farms and other renewable energy sources between markets, according to the Scottish Government's plans.
"Scotland could play a role in this expansion and support electricity interconnectors to link us directly to European markets, by either regulating their cost by or directing government investment", the Government says in its third independence paper.
Follow offshoreWIND.biz on: