Japan to Get New Offshore Wind Training Centre in Akita
Nippon Yusen Kaisha (NYK), together with Nippon Marine Enterprises, has announced that it will establish a training centre for offshore wind power generation in Akita Prefecture, Japan.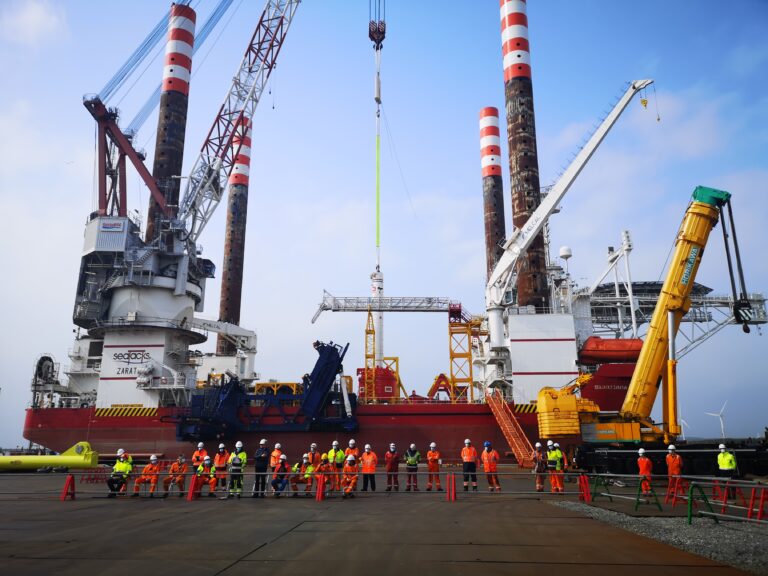 The consortium was selected in a public offering for subsidized projects in the 2022 Subsidy for Offshore Wind Power Human Resource Development project administered by the Agency for Natural Resources and Energy, which is part of Japan's Ministry of Economy, Trade and Industry.
The partners will establish a training centre where they will focus on training and human resource development related to offshore wind power generation.
The two companies will provide training for specialised workers and workboat crews and also engage in human resource development in collaboration with local governments and educational institutions.
The training centre, planned to be completed around 2024, will utilise facilities on the premises of Akita Prefectural Oga Marine High School, in addition to neighboring facilities, and will be linked with onshore wind turbine maintenance training provided in Akita City by partner company Tohoku Electric Power RENES.
The target number of trainees to complete the training course every year is expected to be approximately 1,000.
Offshore wind power generation in the areas of Akita and Noshiro ports is expected to start commercial operation within 2022 and according to NYK, the offshore wind market is one of the fields that is likely to expand in the future.
Other sea areas such as Aomori, Yamagata, and Niigata prefectures, which are adjacent to Akita Prefecture, were selected as "Promising Sea Areas".
The Japanese government is targeting 10 GW of offshore wind capacity by 2030 and between 30 to 45 GW by 2040 as part of its target to reach net-zero emissions by 2050.
Follow offshoreWIND.biz on: