ORE Catapult Launches New Programmes to Bolster Floating Wind Tech Development
Floating Offshore Wind Centre of Excellence (FOW CoE), part of the Offshore Renewable Energy (ORE) Catapult, has launched two new strategic programmes with the aim to accelerate the development and qualification of critical floating wind technologies.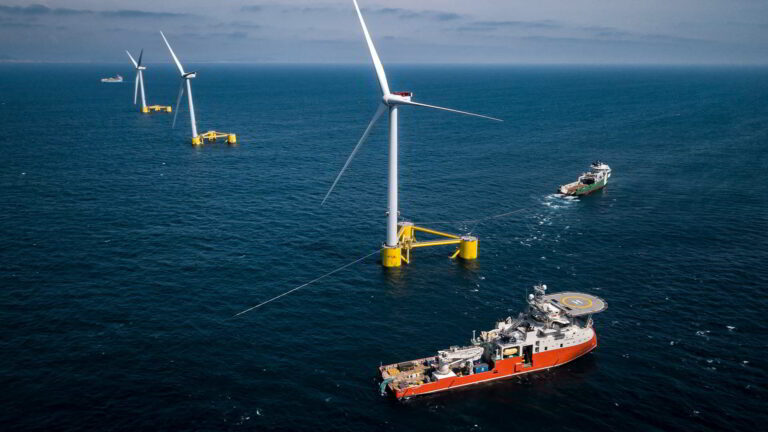 One programme will focus on dynamic inter-array cable systems and the other on mooring and anchoring systems.
The programmes, are expected to deliver a significant impact in specific high-priority areas, ensuring the industry has access to the innovative, reliable, and cost-effective technologies it needs to reduce the cost and risk of the first large-scale floating offshore wind projects.
FOW CoE, launched in 2019, selected these areas where additional resources are required to accelerate research and development to address knowledge gaps and stimulate their development, the organisation said.
"Working with our 16 industry partners, we have developed these strategic programmes in a manner which will allow us to work more directly with the supply chain to support the development and qualification of these critical technologies", said Ralph Torr, head of floating wind at ORE Catapult.
According to the press release, the two programmes will build on existing areas of growth in the UK supply chain where capability exists, but which require support and guidance to focus and engage with the floating offshore wind industry.
They are also areas where there is an export opportunity for the UK supply chain, ORE Catapult said.
"More broadly, these programmes signal the start of a new phase of activity for us and our partners, as we expand our direct work with technology developers to accelerate the deployment of innovative, reliable and cost-effective technologies in key areas of cost and risk reduction in floating offshore wind", said Torr.
Launching these programmes at the Floating Offshore Wind Conference in Aberdeen reflects North East Scotland market's growth potential, ORE Catapult said.
According to the organisation, this is the same motivation behind ORE Catapult's new Floating Offshore Wind Innovation Centre (FLOWIC) in collaboration with the Energy Transition Zone that is due to open in 2023.
Follow offshoreWIND.biz on: