Swiss-Norwegian Partnership Targets Floating Offshore Wind Foundations
Swiss construction company Implenia and Norway's WindWorks Jelsa (WWJ) have signed a Memorandum of Understanding (MoU) to jointly offer the production of concrete structures and general services to the floating offshore wind industry in Jelsa, on the Norwegian west coast.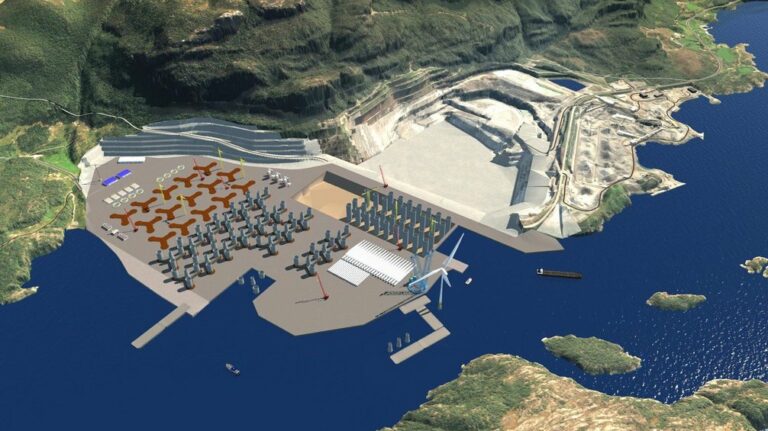 Implenia and WindWorks Jelsa said the partners plan to establish an effective large-scale base for the production of concrete foundations and the assembly of floating offshore wind farms in Europe.
The companies have agreed to develop and operate serial production of concrete foundations for offshore wind farms by means of cost-effective production processes, automation, and the possible use of innovative technological solutions.
Implenia will contribute its technical knowledge to participate in series and/or batch production of a large number of concrete substructures such as SPAR or other concrete foundations and solutions for offshore wind parks together with WindWorks Jelsa.
"Floating offshore wind parks are an exciting new field within the renewable energy sector, one in which Implenia would be able to implement its core strengths such as sustainability, agility, collaboration and excellence. Given that steel alone cannot fulfill the world's market demand, the production of concrete foundations for wind turbines is going to be essential for a successful transition to green energy," Christian Späth, Head Division Civil Engineering Implenia, said.
WindWorks Jelsa was established in 2020 by NorSea, Suldal municipality, and Ryfylke IKS, with Norsk Stein as a partner. The purpose of the company is to explore the possibility of transforming a quarry at Jelsa into a large-scale, low carbon footprint site for building and assembling floating wind turbines.
"The strengthening of the WWJ team with the competence and innovation capability from Implenia to develop a cost-effective serial production of large concrete constructions, will increase WWJ and the Norwegian supplier industry's competitiveness and possibilities to conduct large exports," Geir Ims, Chairman of the Board at WindWorks Jelsa.
Implenia's ambition for the project in Jelsa is to provide cost-efficient large concrete substructures for floating offshore wind farm by using automation processes and Implenia's in-house specialist expertise. The project will be developed in two phases and will lead to a production and assembly area of 800,000 m2.
The EU and associated European countries have made a firm commitment to gradually shift from fossil fuels to renewable energy by 2050, as part of the green transition.
This includes the Norwegian government's ambition to have 30GW of offshore wind capacity installed by 2040, Implenia said.
Follow offshoreWIND.biz on: