Newly Forged Alliance Aims for 380 GW of Global Offshore Wind Capacity by 2030
A new multi-stakeholder alliance has been launched with the goal to boost installed global offshore wind capacity by 670 per cent, from 57 GW in 2021 to 380 GW in 2030.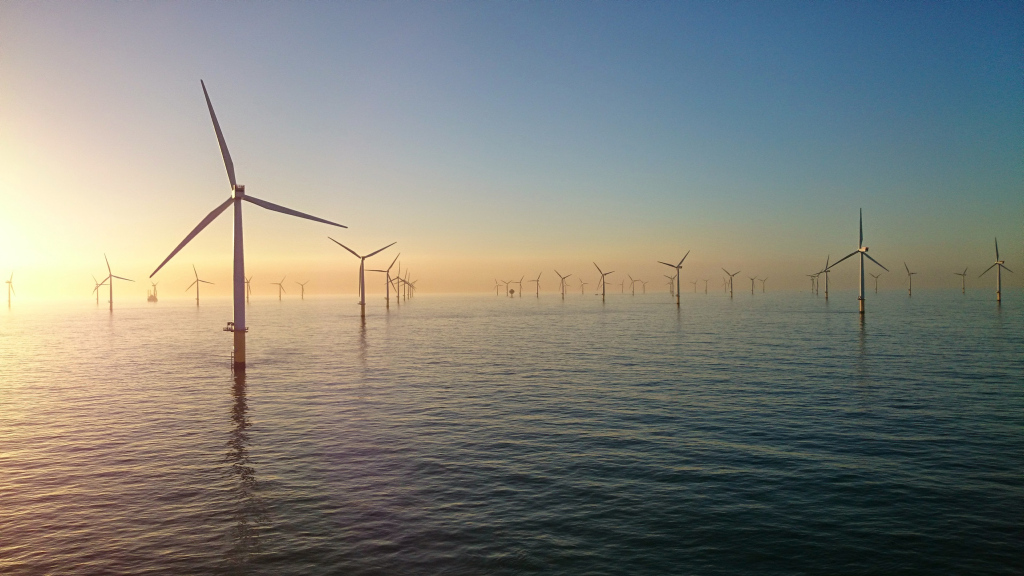 The International Renewable Energy Agency (IRENA), the Global Wind Energy Council (GWEC), and the Government of Denmark have partnered to create Global Offshore Wind Alliance (GOWA) with the aim to add 35 GW on average every year across the 2020s and a minimum of 70 GW each year from 2030, culminating in 2,000 GW by 2050.
"A massive increase in energy from offshore wind is key to fight climate change, phase out fossil fuels and strengthen energy security. We cannot do it alone but must work together across the public and private sectors as well as across countries and regions", said Dan Jørgensen, Danish Minister for Climate, Energy and Utilities.
Representatives from the Danish, US, and other governments, IRENA, GWEC, and the offshore wind industry met at a public event in New York on 19 September to discuss how to unleash the potential of offshore wind to drive the global energy transition and tackle the climate and energy crises.
"While each country needs to take its own domestic action to address climate change, the current crisis requires us to all work together to make meaningful progress", said Laura Daniel-Davis, Principal Deputy Assistant Secretary – Land and Minerals Management, Department of Interior, US.
"The GOWA will give us an opportunity to do just that and the US intends to become a member when it is formally launched later this year."
According to forecasts by IRENA and the International Energy Agency (IEA), 2,000 GW of installed offshore wind capacity will be needed to keep the goal of limiting global temperatures to 1.5 °C within reach and achieve net-zero carbon emissions by 2050.
Despite the predictions, global offshore wind capacity only totaled 57 GW in 2021, the partners said.
Francesco La Camera, director-general of IRENA, said that energy security and the energy crisis were forcing a re-valuation of the world.
"Offshore wind technology is the gateway to new sites leveraging high-wind resources. We can all benefit from wind farms built at gigawatt scale making them an important addition to the world's technology portfolio", said La Camera.
According to GWEC's latest Global Offshore Wind Report, the organisation anticipates 260 GW of new offshore wind capacity that could potentially be added in 2022-2030 bringing total global offshore wind installations to 316 GW by the end of this decade.
Follow offshoreWIND.biz on: