Record Wind Turbine Orders in Q2 2022, China Driving the Increase
Global wind turbine order intake reached 43 GW in the second quarter of this year, 36 per cent higher than in the same period in 2021. The main driver of this new record is the strong activity in China, both in onshore and offshore wind, according to the latest report from Wood Mackenzie.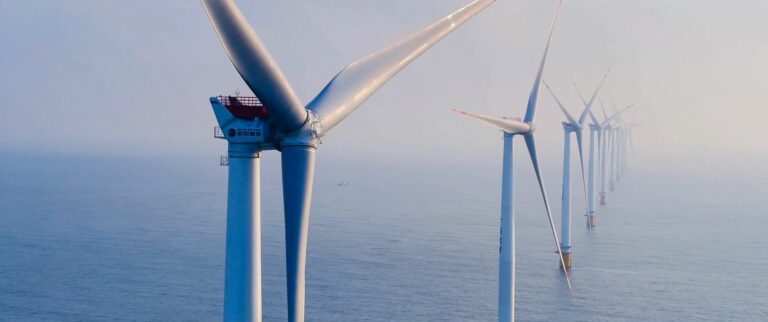 The 43 GW in global wind turbine orders equates to an estimated USD 18.1 billion.
"With ambitious decarbonization targets, China aims to support an estimated average build of more than 55 GW per year over the next 10 years. In Q2 alone, China accounted for a record 35 GW of activity and is at 45 GW year-to-date", Wood Mackenzie says.
Europe also witnessed growth in order intake in Q2 with 3.8 GW, doubling its Q1 activity, while the US had less than 2 GW through the first half of the year. For the US, Wood Mackenzie anticipates a boost in activity over the second half of the year following the recent passage of the Inflation Reduction Act (IRA).
Offshore wind turbine orders in the second quarter exceeded 6 GW, the third time offshore orders have exceeded that number, and this has also been driven by the increased activity in China.
Looking at the first half of 2022, wind turbine orders were at 61 GW, 13 per cent higher than in the same period of 2021 and the highest half-year ever recorded, also largely attributed to the growth in Chinese wind energy deployment.
"Developers in the Chinese market galvanized the largest ever H1 firm orderbook for the offshore wind sector, comprising 74% global offshore order capacity. Offshore order intake in China has now increased consecutively for three quarters, following a nearly year-long lull", Wood Mackenzie states.
Seven Chinese turbine OEMs were in the global top ten in order intake through the first half of 2022, with Envision, Mingyang, and Goldwind being the top three from China. In the second quarter, the three companies alone accounted for more than 26 GW of activity between them.
"China is surging and we are seeing strength in Europe too. The US is where demand has been sluggish. This is due to tough market conditions, such as labor cost increases, inflation and supply chain disruptions. As a result, securing new orders in the US has been difficult, which has had a negative impact on OEMs dependent on the market, primarily Western-based OEMs", said Luke Lewandowski, Wood Mackenzie Research Director.
Lewandowski also said that the wind turbine market could be set for a record year if procurement of wind turbines in China continues at its current pace and intake activity picks up in the US.
Follow offshoreWIND.biz on: