Construction Begins on China's Qingzhou 4 Offshore Wind Farm
MingYang Smart Energy and partners have launched the construction of the 500 MW Quingzhou 4 offshore wind project in the South China Sea.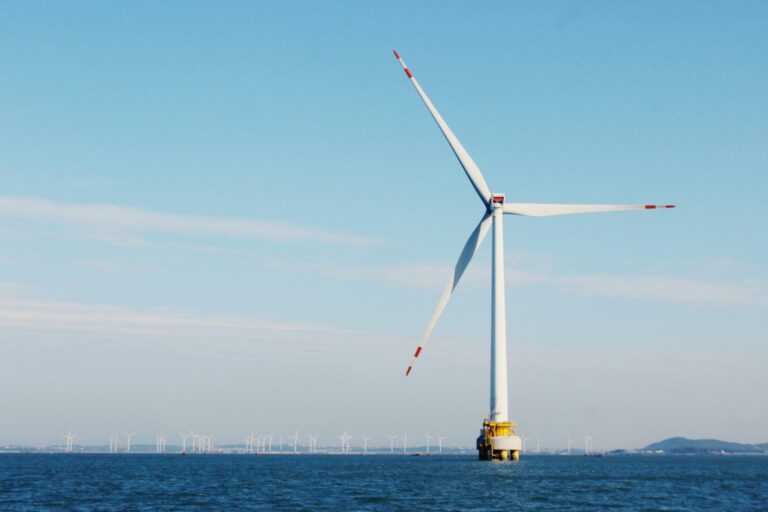 The project, located off the coast of Yangjiang in Guangdong Province, will feature 25 MingYang's MySE 11-230 and 18 MySE 12-242 offshore wind turbines.
MingYang will also deliver a floating turbine for the project which is expected to be China's first hybrid wind farm with aquaculture farming and hydrogen production.
The wind turbines will be installed on fixed foundations.
Once completed by the end of 2023, Qingzhou 4 will supply 1.8 billion kWh of clean electricity per year, reducing 1.4 million tonnes of CO2 emissions, according to MingYang.
According to earlier information on the project, Qingzhou 4 was planned to have 59 8 MW wind turbines and two units with an individual capacity of 16.6 MW.
In 2020, MingYang introduced the MySE11-203 offshore wind turbine, with a nameplate capacity of 11 MW, and a rotor diameter of 203 metres, that will be installed on the 600 MW Qingzhou 1 and 400 MW Qingzhou 2 wind farms in deep waters offshore Guangdong province.
A few months ago, the company produced its first MySE 12 MW hybrid drive offshore wind turbine which was designed to withstand super typhoons of 78.82 m/s.
Follow offshoreWIND.biz on: